I know it, you probably wonder, "How can I make an email list for free?"
In this blog post, I'm going to knock your pretty socks off and show you step-by-step exactly how to make an email list in this marketing tutorial. I'll even show you all the other good things, too – like how to actually send them email, because I know that part is pretty daunting to some of you.
So you have a handmade craft business and maybe you sell on Etsy or your own website? I imagine you've heard somewhere along your journey that "the gold is in the email list", right? It is true that the gold is in the list, but what most people don't understand is how to even make an email list, let alone actually sending the email.
So I am here to help you learn how to build an email list for free using Klaviyo. In my opinion, it is the superior email service provider for e-commerce businesses. Yes, if you sell products online, handmade or not, that means you are e-commerce! Klaviyo is what I personally use for my own handmade business and it's the one tool I would never go without.
---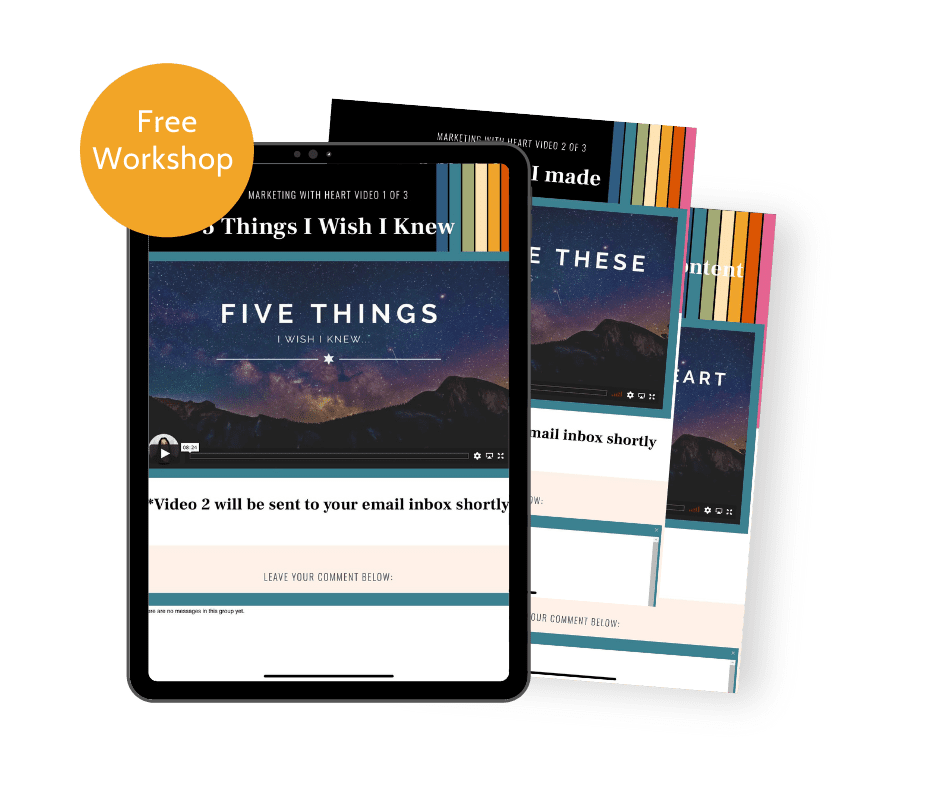 Free Workshop To Grow Your Handmade Business With Email And Social Media
---
---
Open a Klaviyo account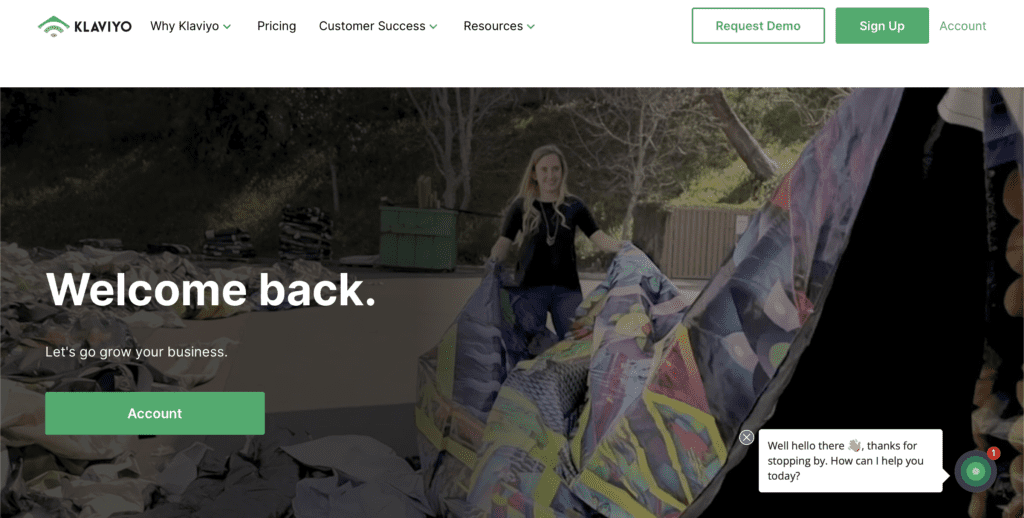 Things to note before you make an account:
Only one account per business (can only connect Klaviyo to one website)
You can have multiple business accounts and easily toggle between them if you use the same email address and password to make the accounts.
In order to reap the most benefits, you should have a website. Click here for a fill list of Klaviyo integrations. In case you were wondering, I use WordPress with Woocommerce.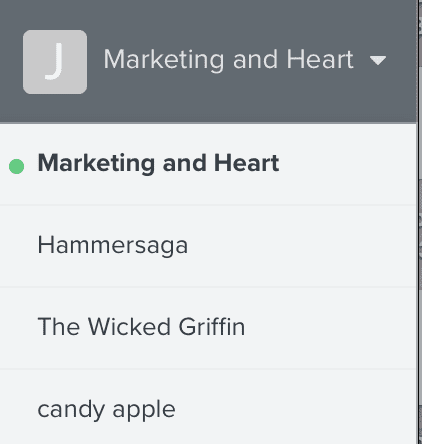 Next, follow these steps to prep your account to open a new email list:
Click your username in the top right hand corner and then click on account
Hover mouse over the contact information tab, then click organization and enter your business info. This is required by law, don't skip out! You can use a PO Box if you prefer.
---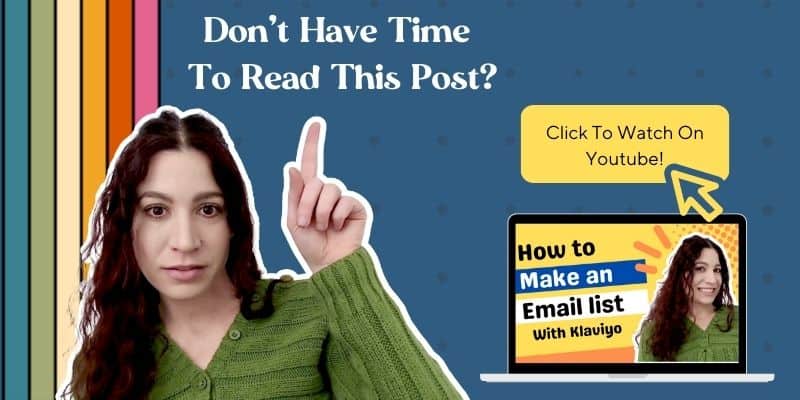 ---
How To Make An Email List And Set Up Your Email Marketing
Now that you've set up your business address, congratulations! There are a few more account details such as billing, personal address, etc…but for the sake of getting right to the point in this blog post, we are only focusing on how to make an email list in Klaviyo. Now we are going to setup the actual email list following these steps:
Click lists & segments in the gray menu on the left
Click the blue button that says Create List / Segment
Next it will ask if you want to make a list or a segment. Click the list option.
Name your new email list. Typically you might want to simply name it "Main List".
After you've named your list, click create list.
Click the settings button in the menu and then enter your name and/or business name that you want to be shown as the send-from address in your emails. Hint: You can change this whenever you want.
Scroll down this page to the bottom and you will choose whether you want double or single opt-in checked.
If you are brand new to email marketing, I recommend choosing double opt-in. What this means is when someone joins your email list, an email will be sent where they will need to click a button confirming their subscription.
How To Add Subscribers To Your Email List
If you already have a list of email subscribers that you've downloaded from another email service provider, here are the instructions per Klaviyo. Next we will need to either make a signup form if you have your own website, or we need to make a signup page if you do not have your own website.
how to build an email list without a website
Find your new email list in the lists & segments area
Click the button that says "add a subscribe page".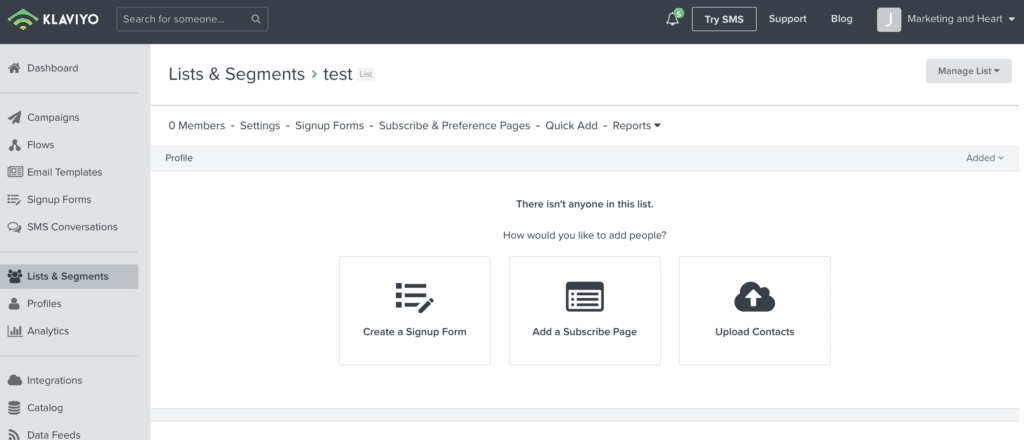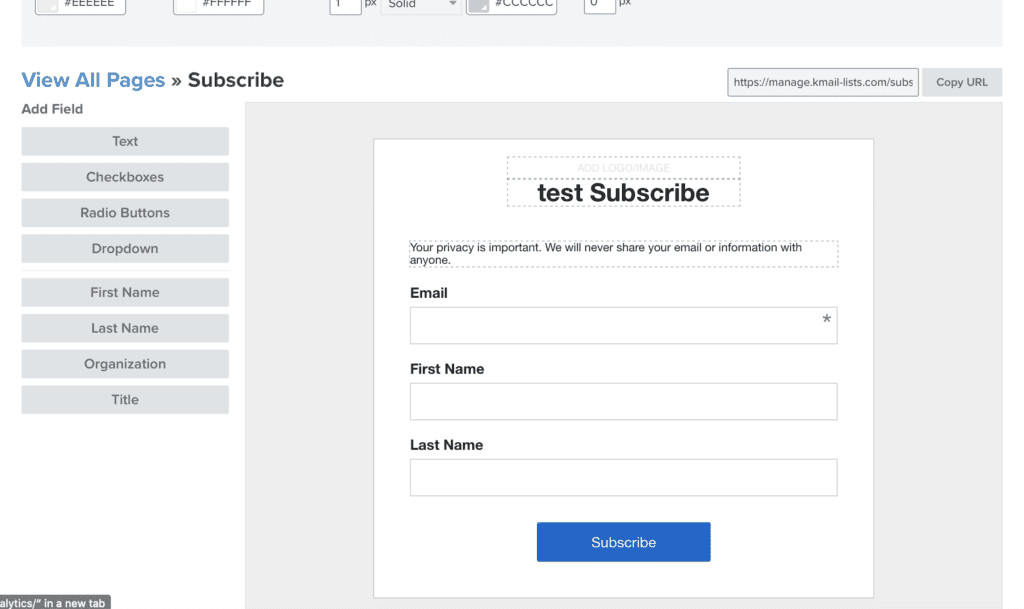 The top right that says "copy url" is the url to your new subscribe/landing page! Even though you don't have a website, you still have a free-standing subscribe form you can share anywhere.
On this page you should play around with the settings and color options to match your brand. You can even upload your logo.
If you do have your own website:
Make sure you have the Klaviyo plugin installed on your website.
Find your new email list in the lists & segments area and click the create signup form button. Alternatively you can find the signup forms in the grey menu on the left hand side of the screen.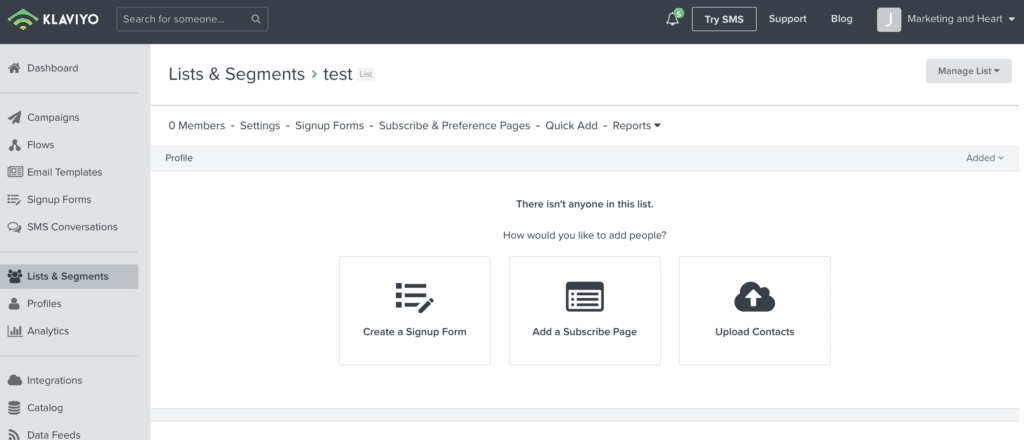 Click the "all types" drop down menu and choose embed.
You'll be shown a multitude of sign up embed forms to choose from, or you can make one from scratch (but who has time for that when all the templates are 100% customizable?!) Go ahead and choose one you like 🙂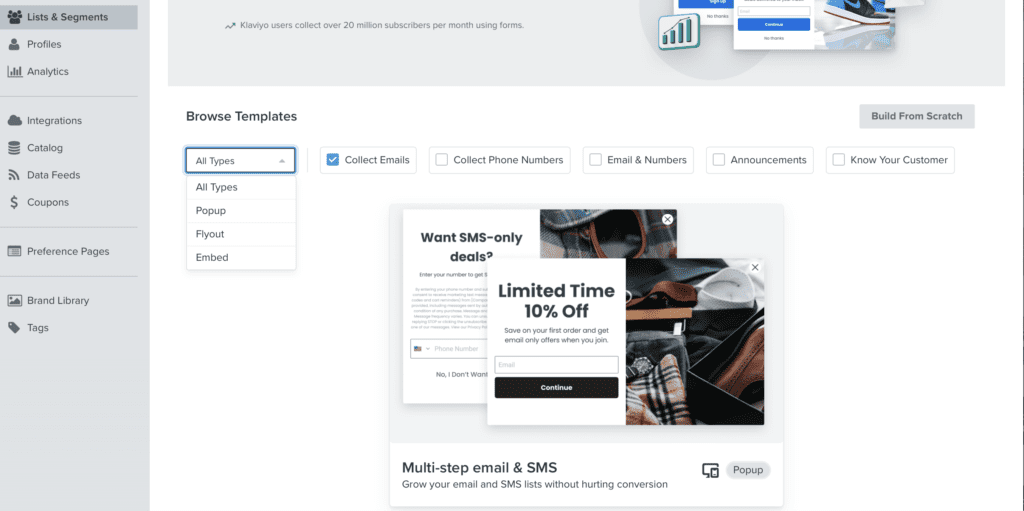 Once you choose your favorite, this popup will ask you to choose which email list to assign the embed form. Be sure to choose the correct list and give it a proper name to help you remember where it will be located, it's purpose, etc…
Then click the blue create form button.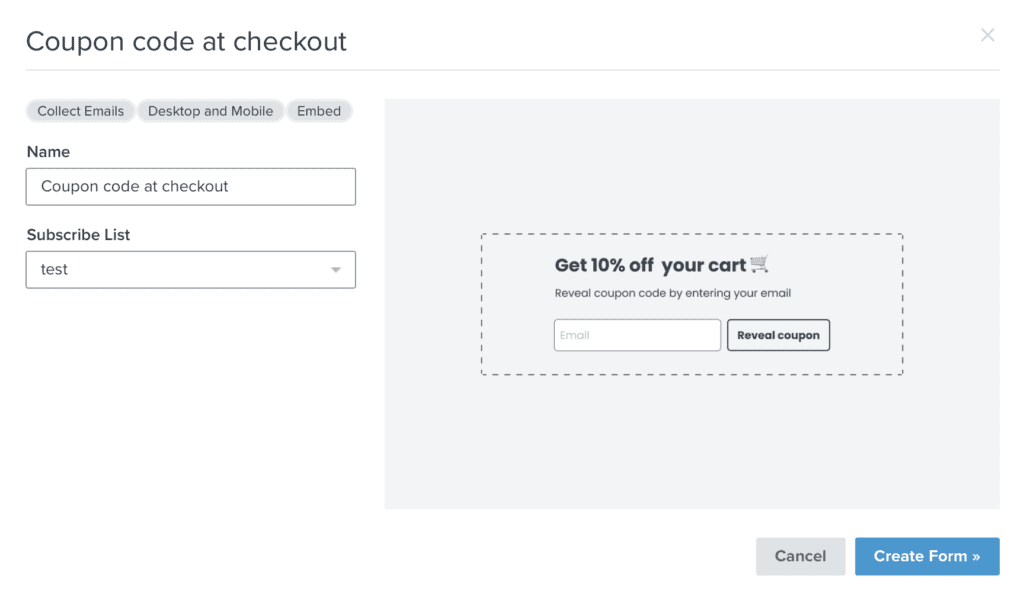 ---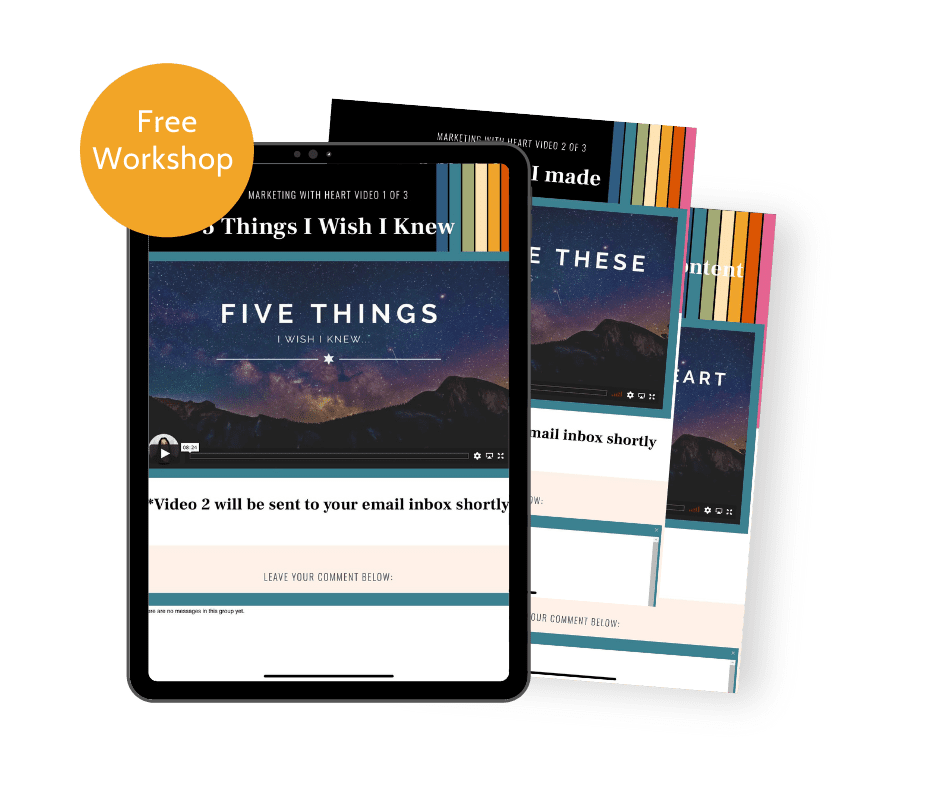 Free Workshop To Grow Your Handmade Business With Email And Social Media
---
---
Next, go ahead and play around with the editor. Click each area of the form to edit it. You can add pictures, logos, change fonts, etc…

When you are done, click the button to assign which email list will the entered email will be assigned to. Then make sure you choose the correct email list in the list to submit drop down menu.

Next you'll want to click the button that says success in the editor. Edit this area to either give the discount code, or if you have double opt-in set up, let them know their discount code will arrive to their email soon.

If you are happy with the way your form looks, go ahead and click the publish button. Copy the code that is displayed into the area on your website you want your form to be.
Pro tip: Don't worry too much about making this form look pretty, you can do all of that on your actual website, then just insert this form below it all.
Next you'll want to make a new page on your website. Add your pretty pictures, then add the code from klaviyo into your custom HTML area. To do this:
If you have a different website, just google "how to add custom html to [your website]".
This is what one of my embed forms with pretty pictures looks like: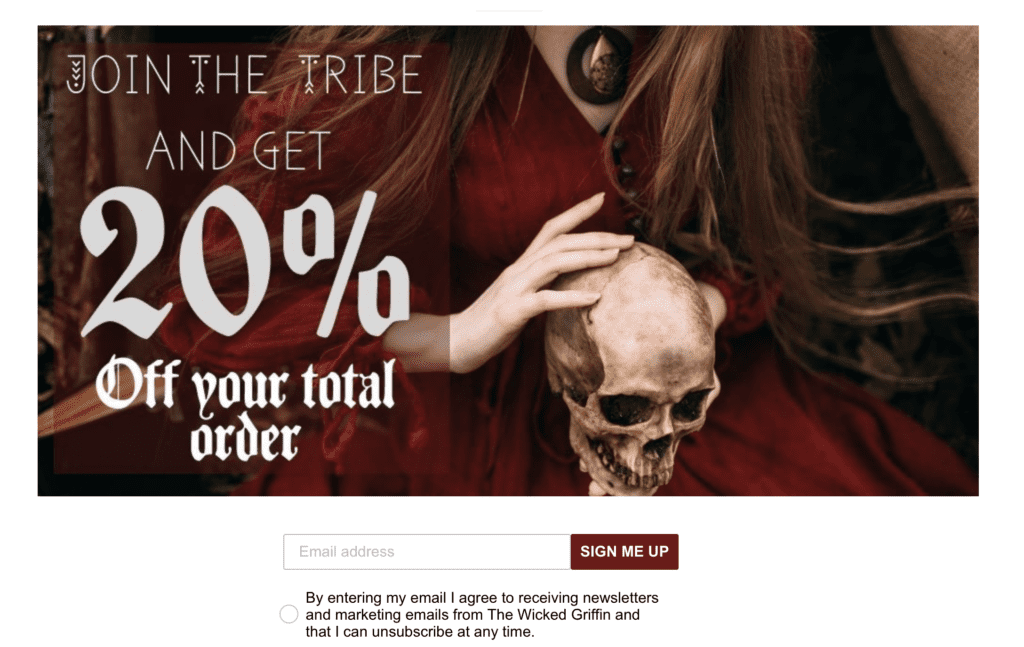 What's this? A GDPR compliant form? Why yes, yes it is.
If you would like to make your email opt-in form GDPR compliant in the sign-up form editor:
Click the add blocks button on the left hand side
Then drag the radio button over to the form editor
Then edit your text in the left hand side. Write YES in the value field, and click the blue create option button.
Done!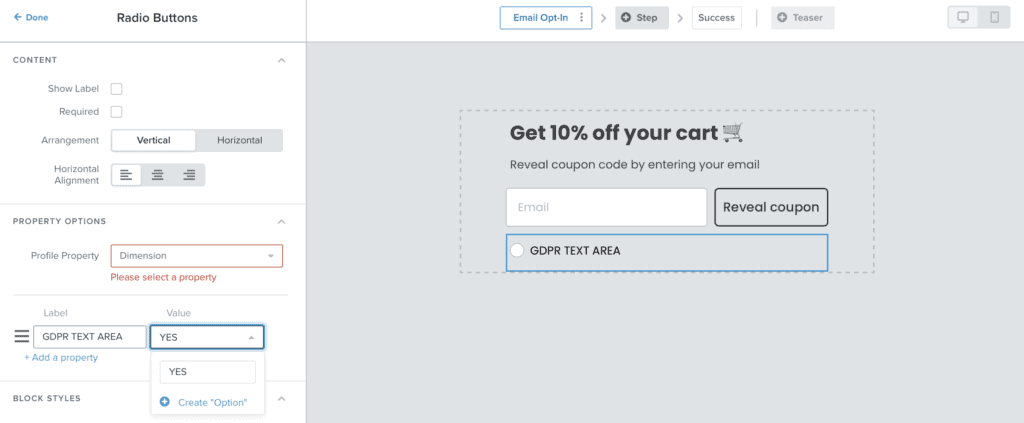 ---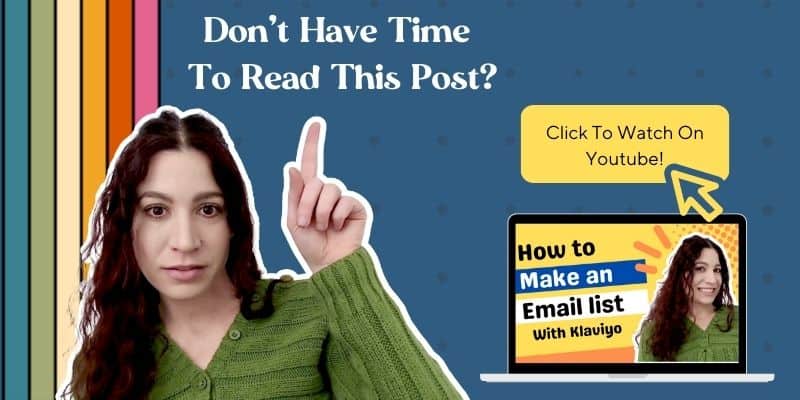 ---
How to actually send an email. Finally!
So first off I want to congratulate you for getting this far. I bet you just put in a ton of time going over all of this and setting up your Klaviyo account. That was the hardest and most tedious part, thank god it's over, right?!
Now let's get onto finally sending an email to our subscribers!
Click the campaigns button in the left hand gray menu. The click the blue button in the top right that says create campaign.
A popup window will show. Click email and then click the create campaign button. On the next page you can enter the name of your campaign. I suggest giving it a name that you can easily reference in the future (like re-creating good sales campaigns).
Make sure you choose the correct list in the send to drop down menu. Make sure the skip recently emailed profiles button is toggled OFF. Then click the blue continue to content button in the bottom right hand corner.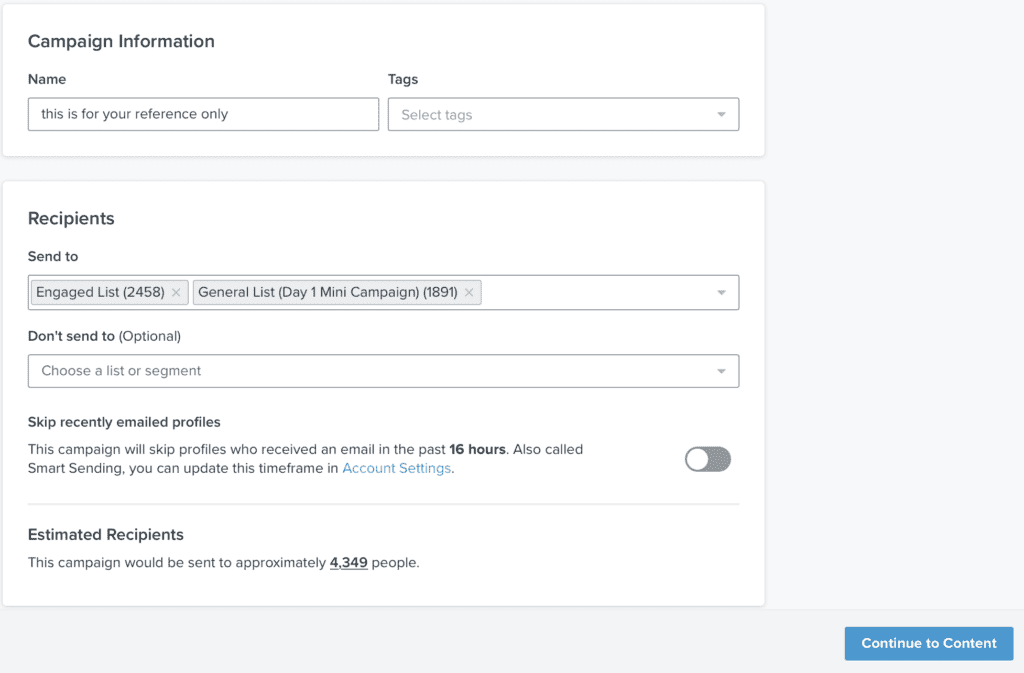 On the next page you can enter your subject line and preview line. Then I'd recommend clicking the drag and drop button. You can choose a template you like, or you can select basic from the menu to see blank templates. There is no right or wrong choice here 🙂
Once you've chosen and clicked on the template you want, the email editor will open. Click on each element to edit it. Here is a tutorial on editing from Klaviyo.
When you're done editing your email, click the blue save content button in the top right corner. If you're happy with what you see on the next page, go ahead and click the blue continue to review button in the bottom right hand corner.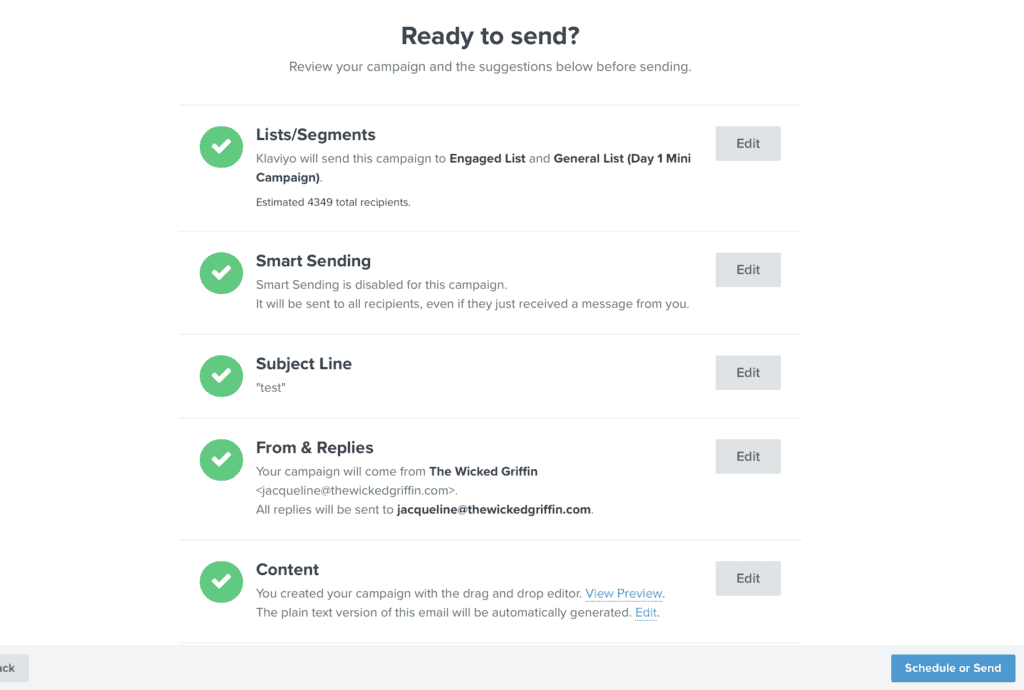 Alright. Your moment of glory awaits you. Are you ready to send the email? Go ahead, click schedule or send button. Take a moment to catch your breath and calm your heart rate. It's getting real now 🙂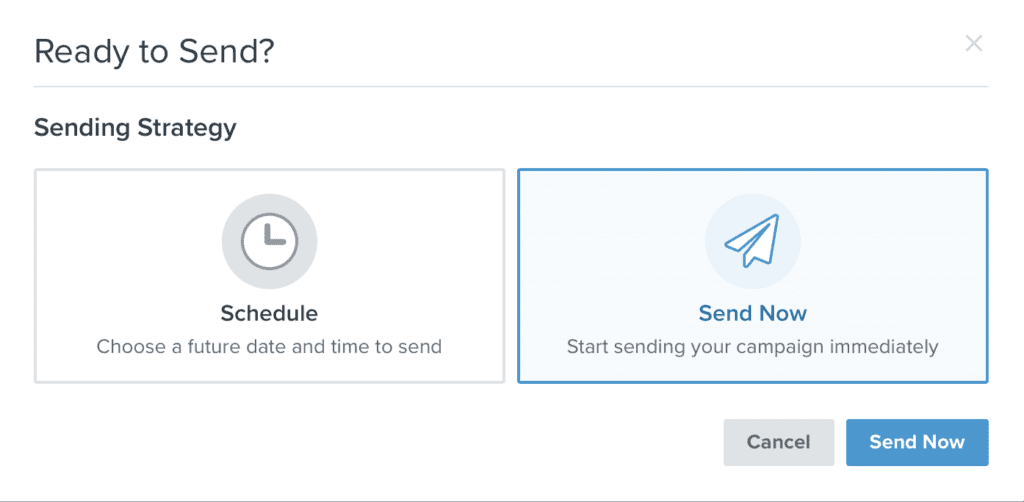 And there you have it! You now know how to make an email list using Klaviyo. You also know how to make embed forms and sign up forms and you even learned how to actually send the email! Way to go, have a treat because you deserve it.
So tell me, are you going to start getting serious with your email marketing from here on? I hope so! Leave a comment below or feel free to contact me here.
---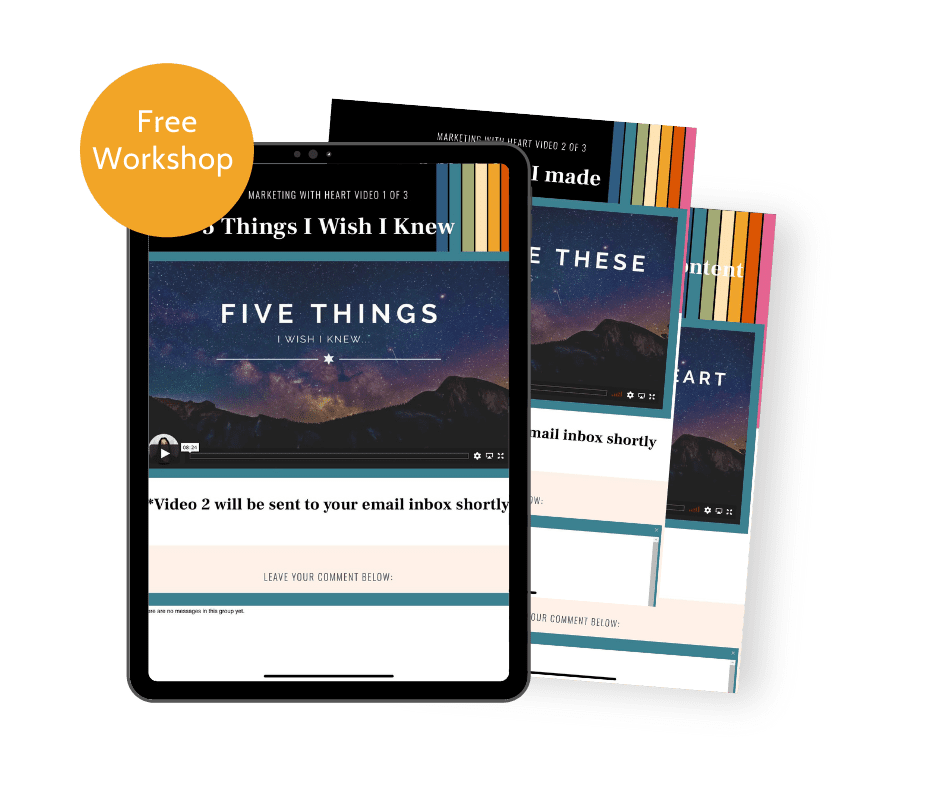 Free Workshop To Grow Your Handmade Business With Email And Social Media
---
---