If you're an Etsy shop owner, you know that building a strong relationship with your customers is key to success. One of the best ways to do this is through email marketing. In this blog post, we'll discuss how to grow your business with etsy email marketing and some tips for getting started.
Email marketing is still one of the most effective ways to reach out to customers and promote your business.
According to a study by the Direct Marketing Association, email marketing has a median ROI of 122%. That's because email is an incredibly personal channel – people are much more likely to open an email from a friend or acquaintance than they are to open an ad.
When you send your customers an email, you have their undivided attention.
You can't say that for social media. With so many distractions on social media, it's easy for your message to get lost in the noise.
---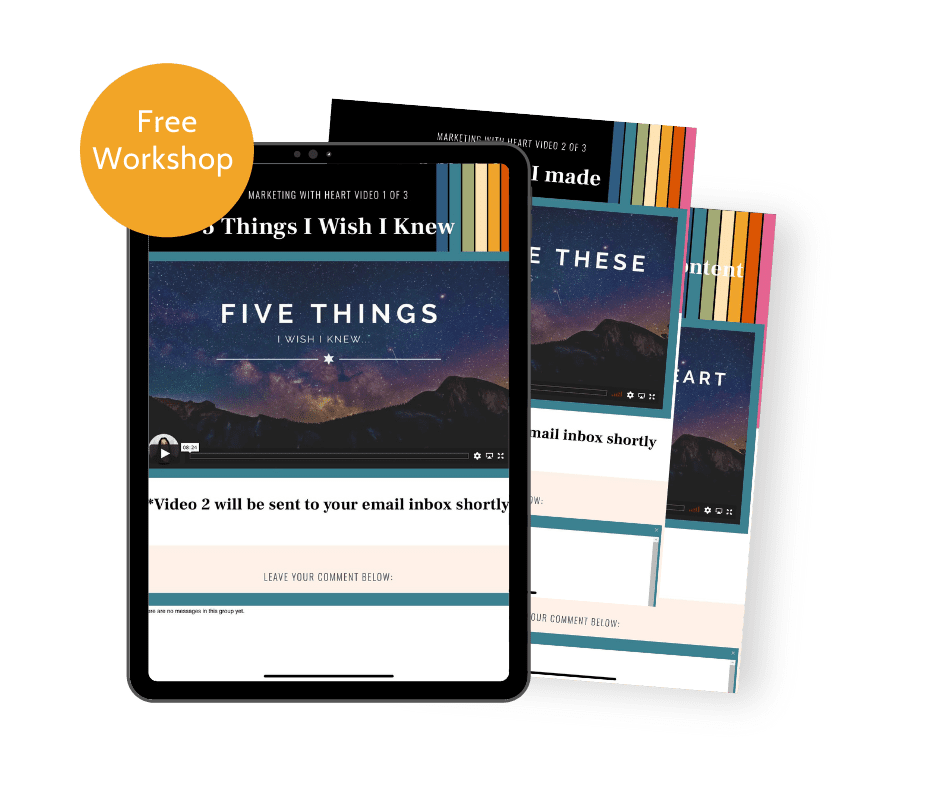 Free Workshop To Grow Your Handmade Business With Email And Social Media
---
---
That's why email is such a valuable tool for Etsy shop owners.
It's a way to reach out to customers directly and remind them about your shop, your products, and any special promotions you're running.
Etsy email marketing also the best way to develop and nurture a relationship with your customers!
Relationship marketing is a type of marketing that focuses on building strong relationships with customers.
The goal of relationship marketing is to create loyalty among customers. When customers are loyal to your shop, they're more likely to come back and buy from you again.
When you send them regular emails, you're showing them that you care about them and that you want to keep in touch.
You'll want to make sure that your emails aren't all sales, all the time.
You want a good balance of true relationship building content along with the sales and promotions type emails. This really helps deepen the relationship with your customers, be it on Etsy or your own website.
That's why email should be, in my opinion, the most important part of your marketing strategy for your Etsy shop.
The sooner you start getting customers onto your email list, the sooner you can start developing those valuable relationships!
So how do you get Etsy email addresses onto your email list?
Simple! My tip is golden and it's what I've used to grow my list by the thousands.
And it's not against Etsy TOS!
The very first step is having an email list. If you don't have one yet, check out this blog post or watch this video for help.
The next step is getting the link to your email subscribe form. Check with your email service provider if you don't know where that is.
Once you have this link, turn it into a bit.ly link so you can track it! Plus it just looks better than the huge, ugly link you'll get from your email service provider.
Then you'll add it to the very top of every single one of your Etsy listings. For example, it can say something like this:
Want 20% off your total order? Subscribe to my newsletter here —> [link]
No, you don't need to offer 20% off, but anything less than 15% and it's just not enough to get people to take the time to join your newsletter.
Some important legal things to keep in mind:
You cannot add people to your list without their permission. Even then, with the GDPR laws in effect, I won't even do that. My subscribers need to add themselves if they want on my list!
Speaking of GDPR, make sure your email list signup form is GDPR compliant. This can be as simple as adding a required radio button that says, "I agree to receive marketing and promotional emails from [shop name] and that I can unsubscribe at any time."
Etsy email marketing:
can you send emails to etsy customers?
I know there are some people out there who are pulling email addresses from Etsy, adding them to an etsy email list and sending them an email asking if they'd like to be on their newsletter. Even this is illegal and it's against Etsy TOS.
"Some people" would say this can be considered a transactional email and it's okay. No, it is not okay. Okay? Do not do this if you care anything at all for your Etsy shop.
Just always make sure subscribers add themselves! You must have that record of them subscribing.
One thing you can do is add a link to your signature for your messages. So when you respond to your messages on Etsy, it's a gentle nudge for your recipient that they should join.
Another way to get your Etsy customers onto your email list is to send promotional materials with their order.
You can even make a QR code they can scan with their phone that will take them directly to your sign up page.
So what do you actually send in the emails? Here is my strategy for the best email marketing for etsy.
The sky's the limit, but I like to think of myself as a helpful person, so I usually send some type of content that is helpful or educational. This might be a tutorial, or it might be me sharing what I'm working on in my shop and how it's going.
I also like to send out sale announcements and coupon codes, but I space those out so that people don't feel like they're being bombarded with sales emails all the time.
You could also send a monthly roundup of your shop, or a sneak peak at new items you'll be adding to your shop. The possibilities are endless!
The bottom line is this: etsy email marketing should be one of your main focuses when it comes to marketing your Etsy shop.
It's a great way to connect with customers and keep them updated on what's going on in your shop!
You can send an email that focuses on creating and sharing valuable content with your target audience. This content can take many different forms, such as blog posts, videos, infographics, etc. The goal is to help your audience learn more about your business and what you offer.
---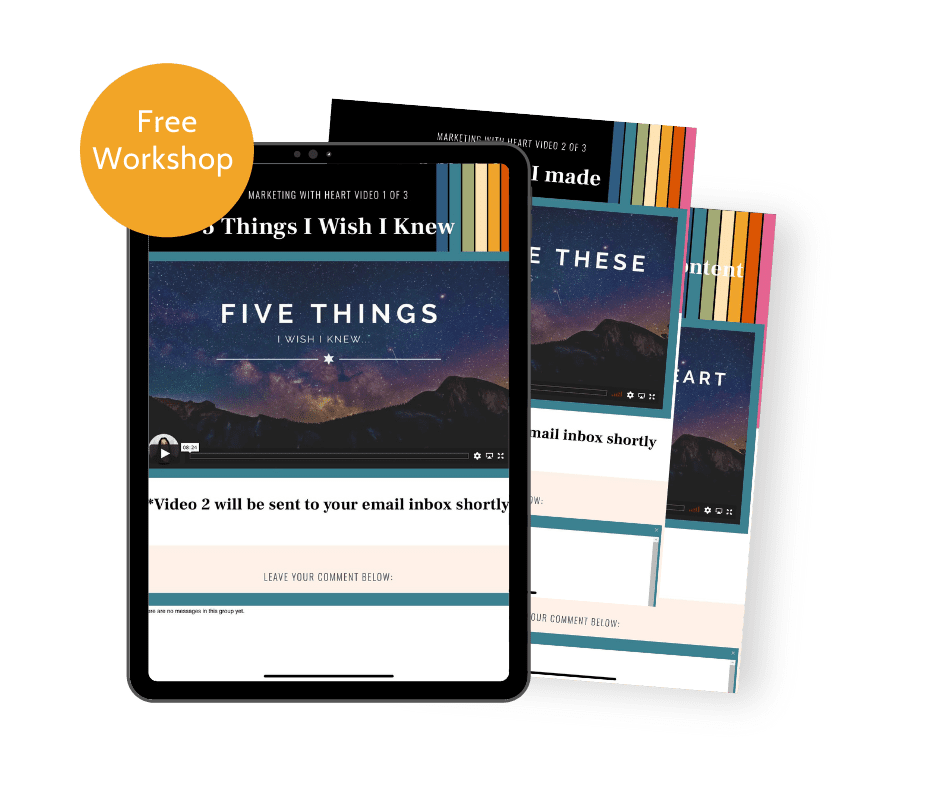 Free Workshop To Grow Your Handmade Business With Email And Social Media
---
---
How often to send emails?
This is a question I get asked a lot, and the answer is…it depends. Some people like to receive emails every day, others would prefer to only hear from you once a week.
I send an email twice per week, depending on how people interact with my emails. If people open and click through my emails more often, I'll send them more often. If people aren't interacting as much, I'll back off to once a week.
But the bottom line is this: send emails that are helpful and interesting, and you can't go wrong!
Don't be scared to send your customers an email! They signed up for your email list not only for the coupon code or other freebie you offered, but because they do want to hear from you. They want to know what you're up to, what new products you have, and maybe even get a sale announcement every now and then.
Let's put it this way. If you have an email list, then you have a duty to send them an email!
And in case you forgot why etsy email marketing is so amazing, another statistic you should be aware of is that email is the most effective way to generate sales. In fact, a study by eMarketer found that email is nearly 4 times more effective than social media when it comes to acquiring new customers.
I'll end with another golden tip for your Etsy shop. When you add new items, give your newsletter subscribers a little discount code. That extra surge of traffic and sales to your new item will help boost it in the Etsy algorithm. Win win!
So there you have it! Etsy email marketing is a great way to connect with your customers, keep them updated on what's going on in your shop, and generate sales. It's a powerful tool that should be a part of every Etsy shop owner's marketing strategy.
Are you ready to get started? I hope so! ?
I know email marketing can be hard, which is why I made some etsy email templates you can use for your own shop. It's the closest thing to having me write your emails for you!
If you're interested in these templates, go here.