If you're a crafter, then you know that Etsy is a great place to sell your handmade goods. However, if you're looking for an alternative to Etsy, then you've come to the right place.
With the recent price increases at Etsy, a lot of handmade sellers are looking for Etsy alternatives.
The good news is, there are plenty of other websites like Etsy out there that offer a similar experience. The biggest caveat, however, is that they don't have as large of a customer base, which inevitably means less traffic.
Which means, you'll have to do most of the heavy lifting. But, the more promotion these smaller venues receive from people like you and I, the quicker they can grow.
In this blog post, I will list 11 websites that are similar to Etsy and are perfect for selling handmade crafts online. So whether you're looking for a new platform to sell your products or just want some inspiration, be sure to check out these alternative websites!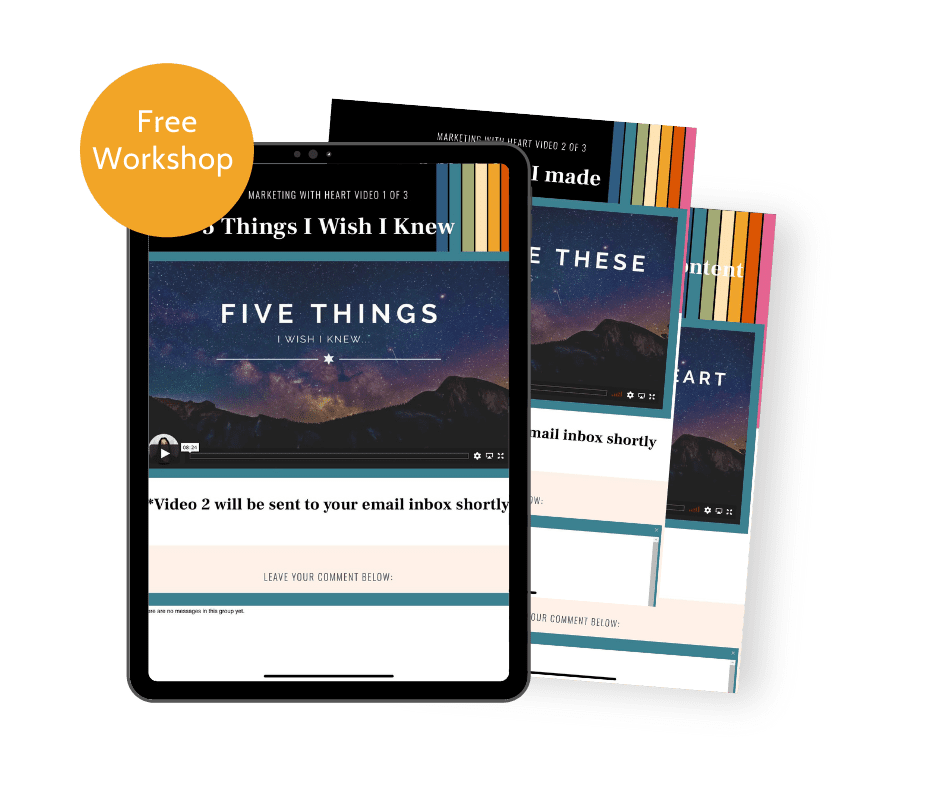 Free Workshop To Grow Your Handmade Business With Email And Social Media
---
Here are the top ten websites like Etsy:
1. Handmade at Amazon
Handmade at Amazon is a platform that allows artisans to sell their handmade goods directly to Amazon customers.
This platform is perfect for crafters who are looking for a handmade website like etsy and expand their reach and sell their products to a larger audience. And since Amazon is such a well-known and trusted brand, artisans can be sure that they're reaching potential customers who are already interested in buying handmade goods.
The downside to selling on Handmade at Amazon is that it can be difficult to stand out from the other sellers on the platform. And because there are millions of products on Amazon, handmade sellers may have a hard time getting their products seen by potential customers.
But if you're willing to put in the work, then Handmade at Amazon is a great platform for selling your handmade goods.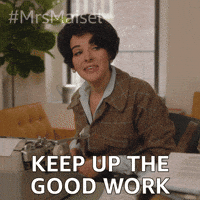 In my own personal experience selling on Handmade at Amazon, it's definitely a platform I love. However amazon is a totally different ballgame than Etsy and you'll have to be willing to accept some policies you don't agree with.
Selling on Handmade at Amazon can take some getting used to, especially the twice monthly payments and higher fees, but there is some serious money to be made and I would always recommend handmade sellers to apply to sell here.
All that said, if you are brand new to selling online, you may want to skip Amazon for a bit, just so you can get some experience with what it's like to sell online.
Amazon is not known to be forgiving when you violate their policies (and boy are there many!) so I do recommend that if you sell on Handmade at Amazon, that you make it a priority.
2. Zibbet
It's not a handmade marketplace, but something else entirely…
But what exactly is Zibbet?
This platform allows artists and entrepreneurs to sell their products across multiple sales channels, making it easy to track sales, stock levels, and inventory. Plus, Zibbet integrates with all of your sales platforms, so you can have a clear overview of your business in one place.
If you're looking for an alternative to Etsy, consider Zibbet. With a monthly service fee that ranges from $4 to $20, depending on how many items you list, it could be a more affordable option for high volume sellers.
As a creative person, you may find that running an online ecommerce store is too time consuming. Zibbet allows you to manage all of your accounts in one place, making it easy to keep track of your products.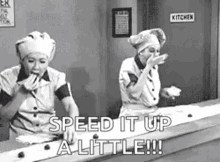 You won't have to worry about checking different sites for updates or managing multiple accounts – Zibbet does all of that for you.
Whether you're just getting started with selling handmade crafts or you're a seasoned pro, Zibbet is definitely worth checking out.
3. iCraft
There are many alternatives to etsy for sellers and iCraft is a website that focuses exclusively on handmade art, crafts, and fashion creations. They are one of few places that value true artists and crafters, and make it their mission to showcase their talents.
.If you want a marketplace to sell your crafts and handmade items that resembles Etsy in the good old days, here it is!
There is a special section on the site listing all creators of handmade items. They also regularly feature sellers in their blog column and monthly newsletters.
Keep in mind though, as is the case with most sites like Etsy, iCraft has less traffic than Etsy. This could be because iCraft has a smaller advertising budget and a smaller and less-engaged seller community. It's definitely not a household name, but then again, neither is Etsy!
iCraft does have lower transaction fees than Etsy. For handmade sellers, this is a big perk. They also offer the ability to set up a custom shop URL, which can help with branding and marketing your shop.
4. Folksy
Unfortunately Folksy is for UK residents only, but I sure wish they'd reconsider!
Folksy is one of a few etsy competitors and has been assisting UK handmade sellers for over a decade. They provide a platform for handmade craft sellers to sell their products, and have been a leading force in the UK craft movement.
They offer a wide range of services to help their users be successful in the ever-changing industry, including tips and advice on how to start and grow a handmade business. Folksy is a great option for those looking for an alternative to Etsy.
One of the best things about Folksy is that they truly are handmade only. This means no vintage and absolutely no reselling.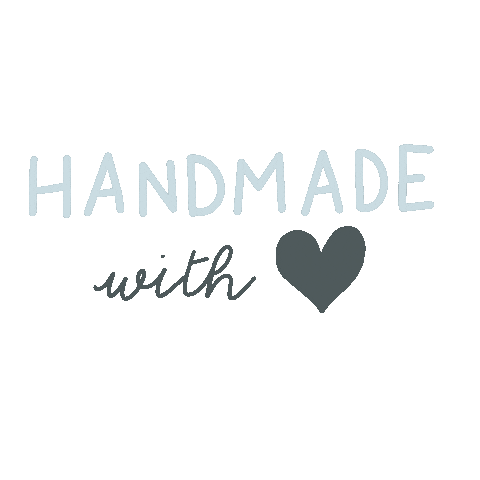 Folksy is a handmade-only marketplace that is passionate about craft. This means that they do not allow vintage items to be sold, nor do they permit reselling. There are six people who work at Folksy – three of whom are artists, designers, and makers themselves.
They understand what it takes to sell online, and they are passionate about helping other crafters do the same. If you're in the UK and looking for an Etsy alternative that is focused on handmade items, Folksy is definitely worth checking out.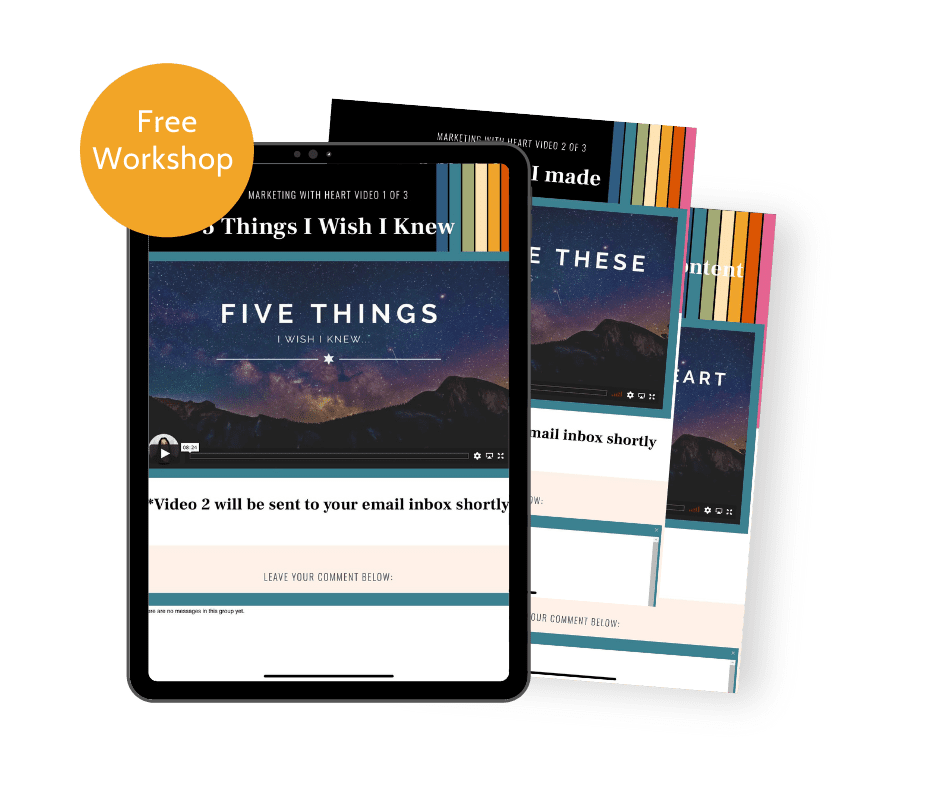 Free Workshop To Grow Your Handmade Business With Email And Social Media
---
5. Aftcra
And on the other end of the spectrum we have Aftcra, which is only for USA-based sellers. Much like Folksy, Aftcra is very supportive of their handmade seller community.
At the time of this writing, they do not charge for listing fees, and only charge for each transaction. This makes it very easy for new sellers to get started without having to worry about any upfront costs.
Aftcra does not allow the sale of goods where the seller had no role in its idea or creation. Which means, handmade only! The aftcra team patrols the site for non-handmade products as part of their work, but they rely on the public to help maintain its handmade only policy as it expands.
In my honest opinion, Etsy will never go back to the way it used to be. So if you want to have that experience again, or for the first time, sign up to sell with the smaller sites!
You never know if it'll get huge one day, and if it does you most definitely will want to be one of the original sellers.
6. Storenvy
While Storenvy isn't just for handmade sellers, it's been around for quite awhile.
Storenvy is a marketplace for indie sellers and shoppers and is home to many a handmade seller looking for websites like etsy.
On one side, indie store owners can run their own online stores on Storenvy, much like Etsy. These stores are customizable, and store owners have a free admin panel. On the other side, shoppers can find unique products from independent sellers.
Unlike Etsy, Storenvy does have a monthly cost starting at $9.99 per month. They do have a free plan available, but I wouldn't recommend it as you will quickly outgrow it as it only allows up to 20 products.
7. Mercari
If you've never heard of Mercari before, you're in for a treat! At first glance, you wouldn't think you could sell handmade items here…
But one look at search and you'll see there is an entire category for handmade!! Heck yes, am I right? This might be just what you need if you're looking for craft websites like etsy.
Known for being the place to sell all the junk you have no use for, this marketplace app is super popular with Gen Z and has over 50 million downloads in the USA alone!
But while it's the cool new kid on the block, keep these things in mind as you might not want to deal with them:
Sellers won't be paid until the buyer has given a product a rating. However, If the buyer does not rate the item, there is a built-in verification in the app to ensure that sellers are compensated.
You can't create a fully branded business on Mercari. There are no shops, there are just product listings. It seems to work well for one-time sales, but it isn't the best way to grow your handmade brand name unless you provide marketing materials with your orders. Which, I hope you are doing anyways 🙂
There are no fees for using Mercari. If your item sells, you'll be charged a 10% fee.
After a sale, you have three days to ship your order.
8. Poshmark
Much like Mercari, Poshmark is another marketplace buying and selling app. Poshmark is mainly used for selling gently used clothes and accessories, however, you can also sell your handmade items and is great if you're searching for selling sites like etsy!
I find a lot of the times where a marketplace isn't known for being handmade, there is a great opportunity as a handmade seller to fill in the gap.
Not everyone knows what Etsy is, and that's exactly why you want to be where your customers are.
Are they on Poshmark? Maybe!
As with other app-focused marketplaces, you'll have to look into their just-a-little quirky policies and the way they do things to see if you're a good fit, because much like Mercari, you might not like how they run things.
Or maybe it won't even work for your business because of how you operate, such as making only custom items, etc…
9. Craftisart
Craftisart is a lot like Storenevy with monthly payments and a storefront, though I am not sure what their selling angle is.
Handmade, or not? Their policies say handmade and non-handmade items can be sold but they advertise the site as an artisan marketplace.
You be the judge! Regardless, they do have a free plan, though it lacks many of the most basic features you need to successfully and effortlessly sell your handmade products.
On the other hand, Craftisart has many features that Etsy does not, such as:
Item importer
Ummm, customer service 😂
Blog
Love it or hate it, Etsy does have many features we take for granted that other sites charge extra for.
No, I am not knocking this site. But I am saying that everyone prefers different things, so this site may be what you're looking for. And this might be great for you if you're looking for other places to sell besides etsy.
10. Handmade Artists' Shop
Out of this entire list, I have to say I personally think Handmade Artists' Shop is a hidden gem. And I'll bet that maybe this is the best alternative to Etsy.
The Handmade Artists' Shop was actually made by…artists! The site originally started as a way for the members of a forum to sell their handmade goods. But now the doors are open to all handmade artists.
And the best part?
No listing or commission fees
Pay $5 per month
No resellers or mass produced items to try to compete with
Add as many products as you want
Products automatically added to google product search and The Find
The Handmade Artists' Shop mission statement:
"Our primary mission for the Handmade Artists' Shop is to support handmade. There are so many mass produced items out there that it often feels that the world has lost the respect for the small, independent merchant. It is so easy to go to one of those mega stores and get everything you want in one stop. Some of us think it's better to take some time and create something with our hands and our imaginations. Our goal is when you visit The Handmade Artists' Shop you will feel the passion and understand that we truly love and support handmade."
As you can see, there are a lot of different websites out there that offer similar services to Etsy. But before you make the switch, it's important to do your research and figure out which site is best for you and your business.
Each site has their own unique policies and selling features, so it's important to find the one that best fits your needs.
What other sites do you sell your handmade goods on? Let us know in the comments below!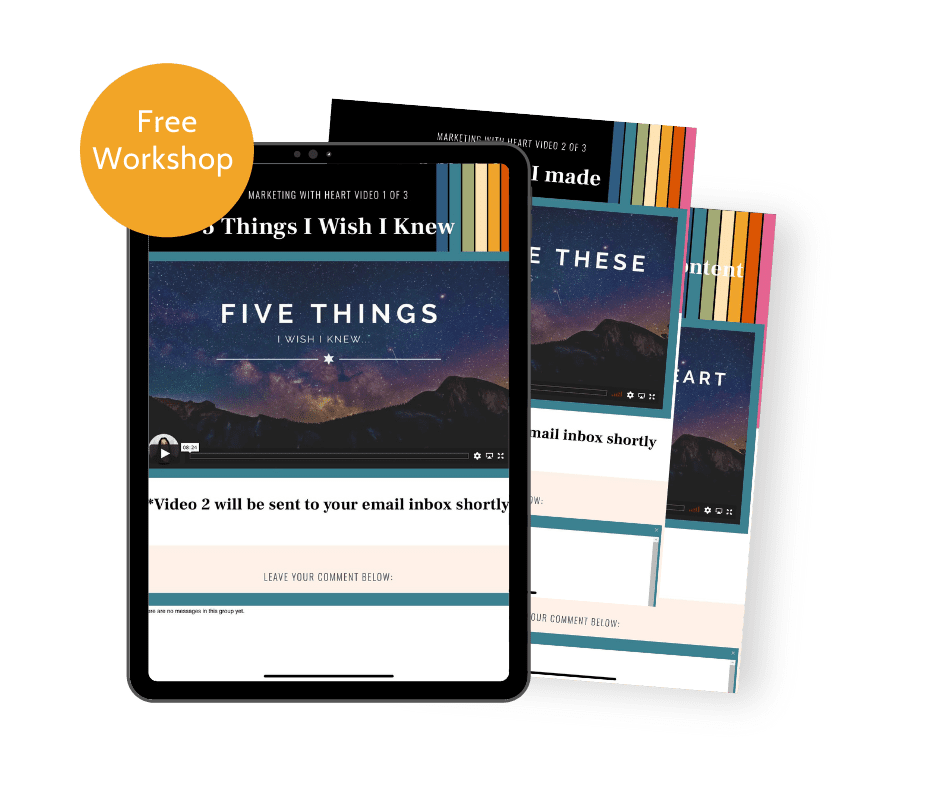 Free Workshop To Grow Your Handmade Business With Email And Social Media
---