If you've been selling on Etsy for awhile, chances are you've wondered how you can get your products to rank higher in search. I bet you want to know what is the trick to selling on Etsy?
Aside from making sure we have stellar product photos, the number one thing we can do is SEO. And I'm going to teach you how to successfully sell on Etsy in a few short steps ❤️
Search Engine Optimization
Or SEO for short, is a process that helps your product listing rank higher in search. This can help people find your product more easily. Check out this blog post where I explain what SEO is all about and why it's super crucial to you as a handmade business owner.
---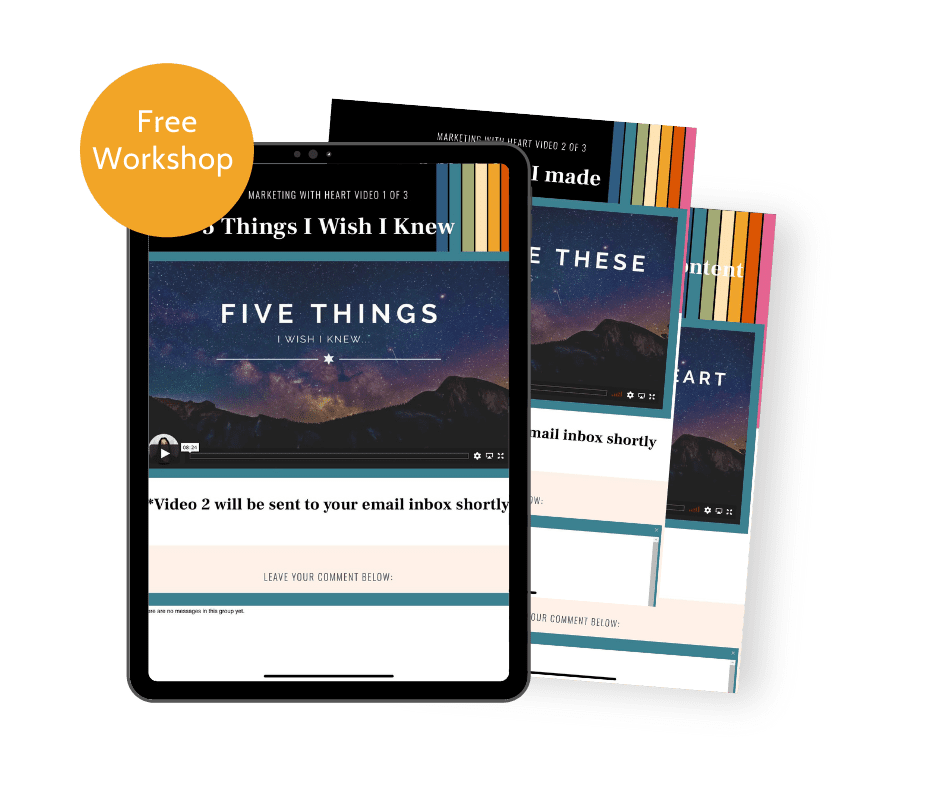 Free Workshop To Grow Your Handmade Business With Email And Social Media
---
---
In this post, I will show you how to make a good Etsy listing using the Etsy SEO tool, Erank, to optimize your product listings so they have the best chance of showing up in Etsy search.
Before we continue, I want to explain Etsy's personalized search algorithm.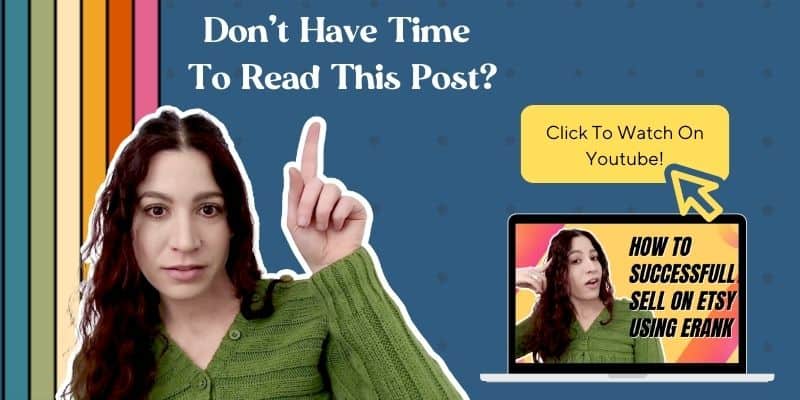 Etsy has a personalized search algorithm
That takes into account all the things that a user has previously purchased, favorited and interacted with in the past. Etsy's personalized search algorithm also takes into account the user's current location.
All of this information is used to deliver a unique and personalized shopping experience to each Etsy user. In fact, I find it only gets better as time goes on and it learns more about you.
The algorithm is designed to show users items that they are most likely to be interested in
Which makes for a more seamless and enjoyable shopping experience on Etsy.
So, how to sell on Etsy successfully really comes down first to the most relevant keywords.
It is important to keep in mind that each Etsy user sees different results when they search for items on the site. Each user has their own "page one" in search. So the reality is that there is no true "page one" to rank on.
So, how to successfully sell on Etsy and how do we rank in search, then, you ask?
Since there is no actual "page one" on Etsy, we want to make sure we are as highly optimized as we possibly can with relevant keywords, so that our chances of ranking on someone else's "page one" are inevitable. This is where tools like Erank come in super handy!
Erank is one tool that I think all Etsy sellers shouldn't go without.
Erank will give you a wealth of Etsy related data you never knew you needed, but today we are only going to be focusing on how we can best optimize a new or already existing product listing.
If you didn't already know, you can use Erank for free! Plans start at $0 and go up to $9.99 per month. I personally use the $9.99 per month plan and I think the cost is justified for my shop and the use I get out of it.
Go ahead and get yourself signed up if you haven't already and let's get started by putting this etsy ranker to good use!
WARNING! WARNING! WARNING!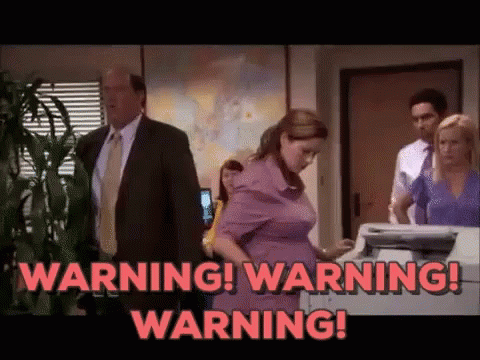 Under no circumstances should you mess around with already active product listings. SEO takes months to develop and place your products in the etsy search rankings. If you go in and change things in your product listing, it could take you months to get your traffic back, if ever.
I can't tell you how many times I've seen people make changes to their product listings and then wonder why their traffic literally dies off. It's because they just undid all the hard work they had previously done. And then they have to wait until Etsy figures out all over again where to rank the item, what the item is, etc…
To sum that up, just don't do it! Okay? I don't want to hear these horror stories anymore.
Even if your product has never sold, do not mess around with it.
Here is what you should do instead and one of my best tips for selling on Etsy:
Make a copy of the listing. So simple, right? Not only do you keep the original SEO intact, since you are making a brand new product listing you get that extra little boost of Etsy algorithm love for a little while. This is simply a win-win scenario.
How to copy an Etsy listing
Open any of your product listings. At the very top, above the product images you will see a list of options. Choose "copy" and Etsy will automatically copy the listing and bring you into the listing editor.

Okay, now that you have done either:
Copied an old product listing
Made a new product listing
It's time to start using Erank to find the best keywords for our product.
As soon as you arrive in the dashboard on Erank, you will see the top menu bar. Enter a keyword to describe your product, then click enter.

For the purpose of this tutorial, we'll say my product is a jar of blue jasmine scented whipped soap.
To start, I'll type in "whipped soap" in the search bar, then press enter.
When looking for the best keywords
You want to choose ones that are as relevant to your product as possible, but also ones that have a high search volume, good click through rate, and low competition.
---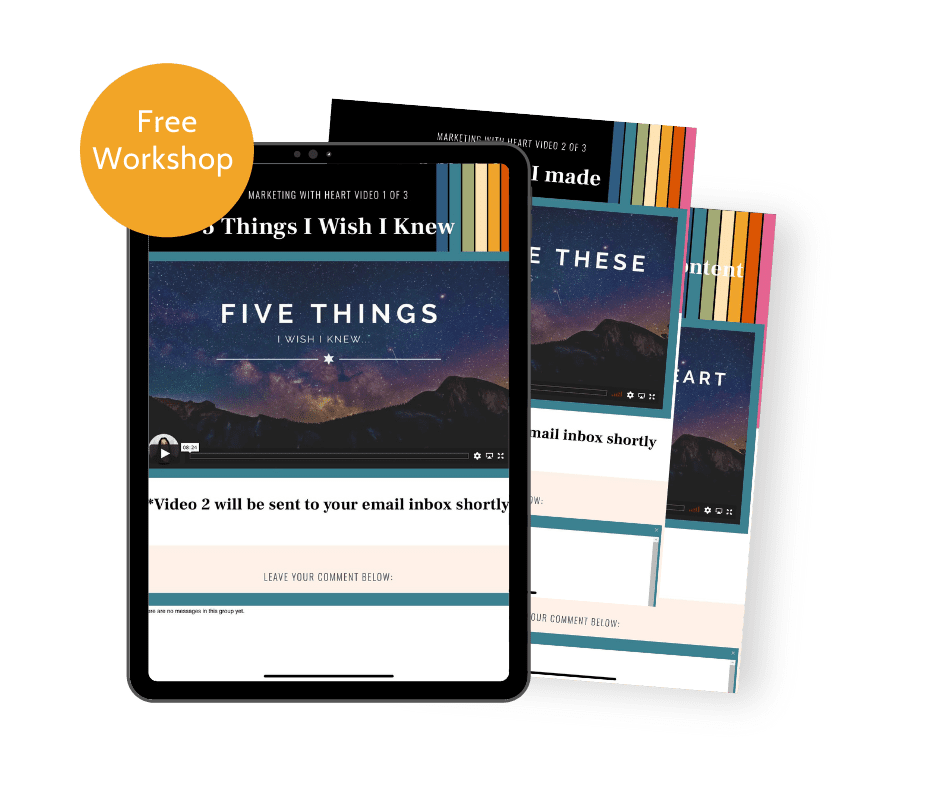 Free Workshop To Grow Your Handmade Business With Email And Social Media
---
---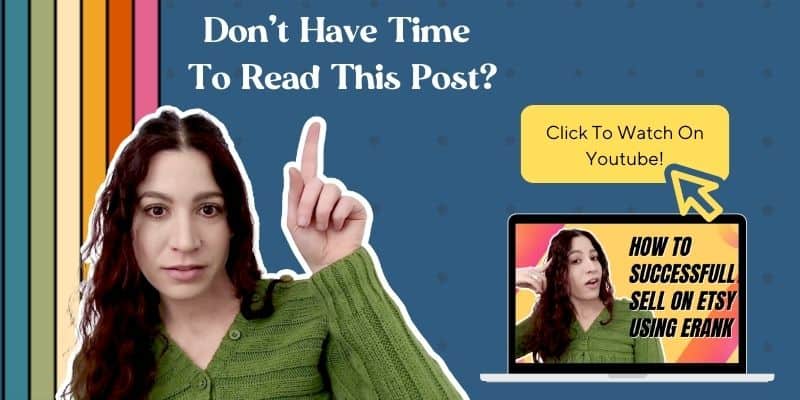 Most times, you'll find that's just not possible. But every now and then you come across what I call "golden keywords". These are keywords that are all green. High monthly searches, high clicks and low competition.
Looks like "whipped soap" is a golden keyword! Hot damn!! But notice the data for just the word "soap". Even though it's searched for a lot and is a very in-demand product, it would be very hard to rank in search because it's extremely saturated.
Pro tip: when you are doing keyword research, if you ever find these golden keywords like "whipped soap" and you don't already have a relevant product, make the product and get it listed quick!!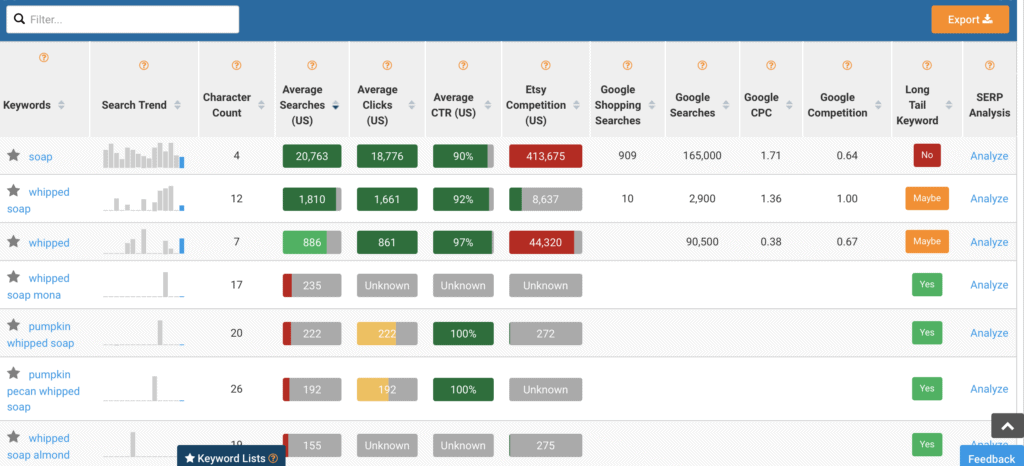 It's pretty clear we are going to use "whipped soap" as one of our keywords. What's next? If I click on the keyword "whipped soap", it brings me to another page when I can research more about the keyword. This is what comes up for whipped soap.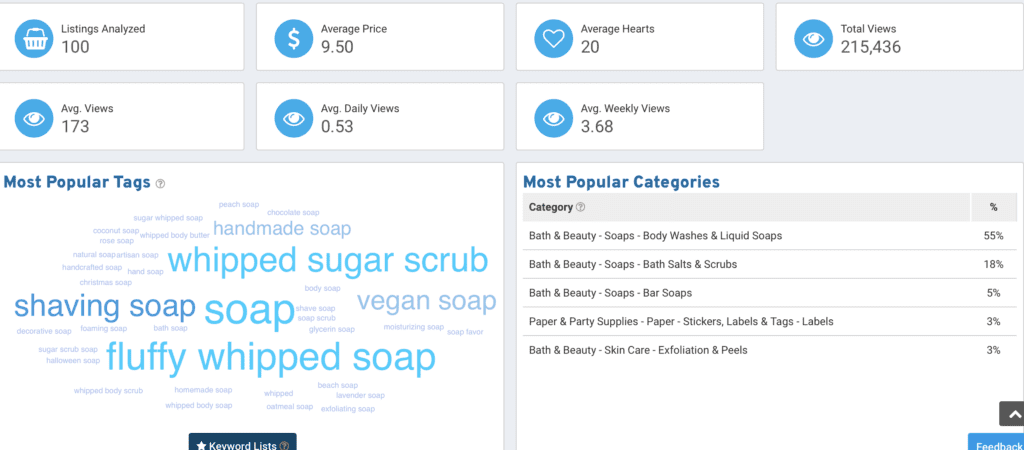 You'll notice the most popular tags. If any of these apply, they would be a good fit with whipped soap. Also make note to the right, the most popular categories. When you are choosing the product category on etsy, choosing the category "bath & beauty – soaps – body washes & liquid soaps" might be the best choice.
Notice how some of the keywords in the most popular tags area are larger than others. I'll go ahead and click on "fluffy whipped soap" and see what comes up. The data on the next page is really great because it shows you what to look out for. This is definitely not a keyword that is even worth trying to rank for since no one really searches for it. Still, it has 116 searches per month and is a good "filler tag" to use. But I think we can find better keywords with more searches.
From this list, I think "shaving soap" and "handmade soap" are great choices. Even though "handmade soap" is extremely saturated, it's a good tag to try to rank for. The more sales we get, the better ranking score Etsy will give to our product listing.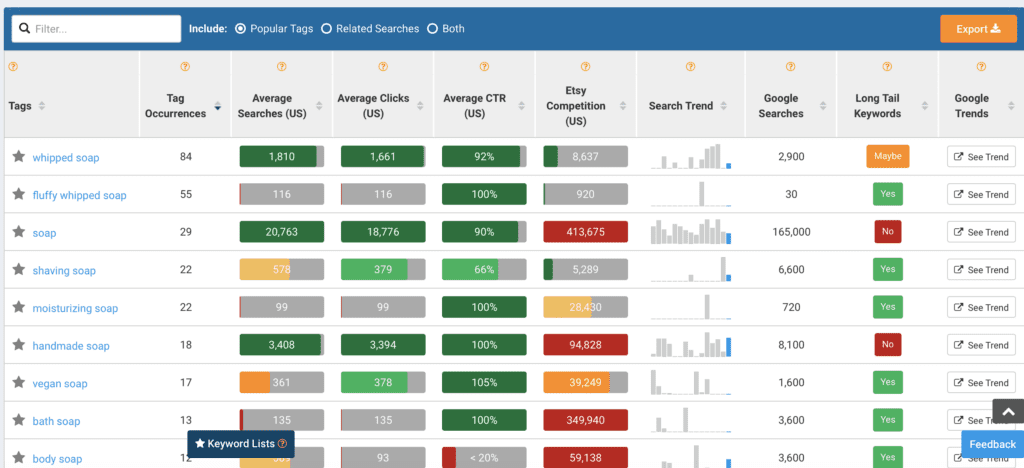 So far we have these keywords chosen:
Whipped Soap
Shaving Soap
Fluffy Whipped Soap
Handmade Soap
We can try to target totally different keywords. How about who this soap might be for? How about the scent? Does it have a theme?
---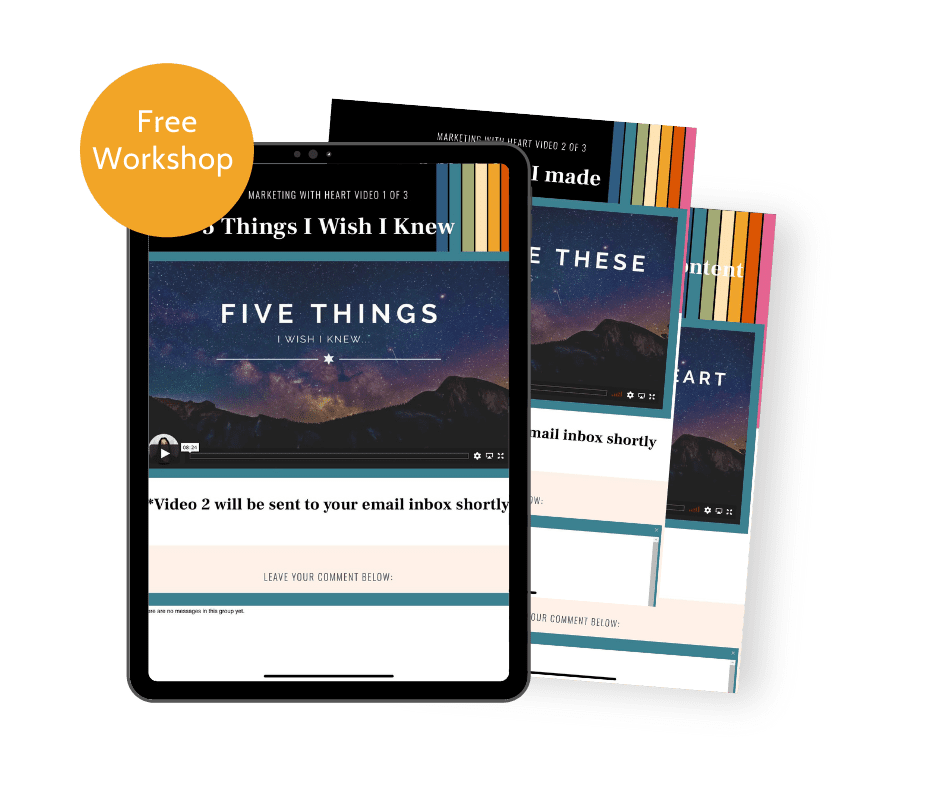 Free Workshop To Grow Your Handmade Business With Email And Social Media
---
---
We know it's Jasmine scented, I'll research that next.
We find that the keyword "jasmine" has 1503 searches per month. Using this keyword, we can rank for people who like jasmine. They may not technically be searching for soap, but since they like the scent, they may like our soap and buy it.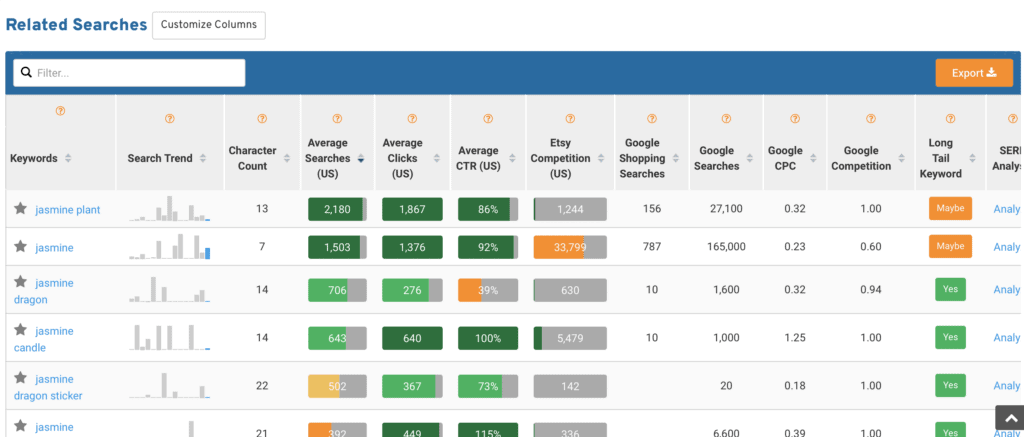 I noticed that "Halloween soap" was part of the most popular tags for "whipped soap". I clicked it to see that it gets close to 4,000 monthly searches closer to fall. On average it gets about 480 monthly searches. Let's pretend this is a Halloween soap.
Putting this in our tags, even if it's the beginning of the year, helps it rank and gain authority in search. So by the time the search volume spikes up again, hopefully our soap will rank page one.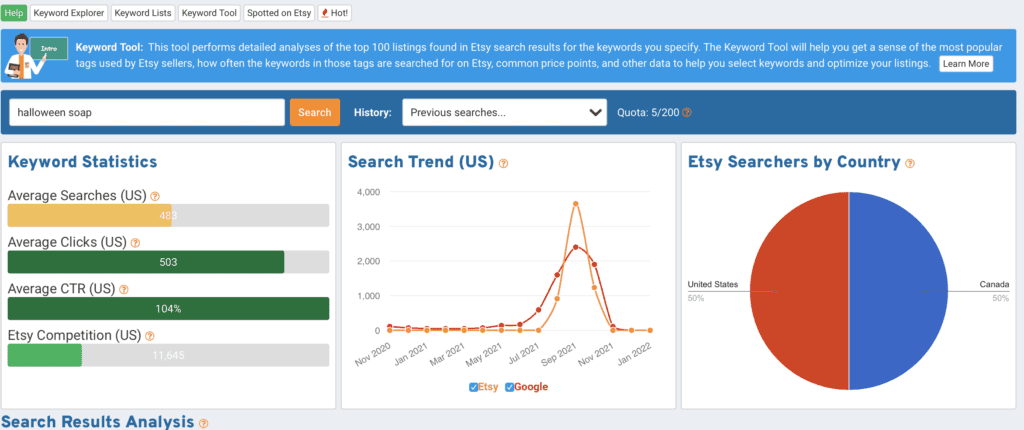 At this point I'll try to find a couple more good keywords to use
And then we will put them to work on our Etsy product listing.
So now these are all the keywords I'm going to use:
Whipped Soap
Fluffy Whipped Soap
Shaving Soap
Handmade Soap
Halloween Soap
Halloween Gift
Body Wash
Etsy says, "When writing your titles, be sure to include your most descriptive keywords but keep a buyer in mind, not a computer."
I've been selling on Etsy since 2011 and I have found what works best for me.
So I would make my title like this:
Fluffy Whipped Soap – Jasmine Body Wash – Shaving Soap – Halloween Gift – Halloween Soap
You'll notice how I combined some keywords, turning them into long tail keywords. For example, "jasmine body wash" will rank for the keyword "jasmine" and "body wash". Try to do this whenever possible as it's not only easier to read, but you save on much needed space that could be used for other relevant keywords.
If you cannot combine keywords like that, don't worry! It will not harm you in anyway, you will still rank. This is what my listing looks like so far. Remember Erank told us the best category to use ☺️
Try to use all the attributes you can
Making sure they are all true and relevant. Etsy will use these to further refine the search ranking – making sure they show your product to the most relevant person likely to buy.
*edit to add – sorry, my title got cut off. I fixed it to be "Fluffy Whipped Soap – Jasmine Body Wash – Shaving Soap – Halloween Gift – Halloween Soap"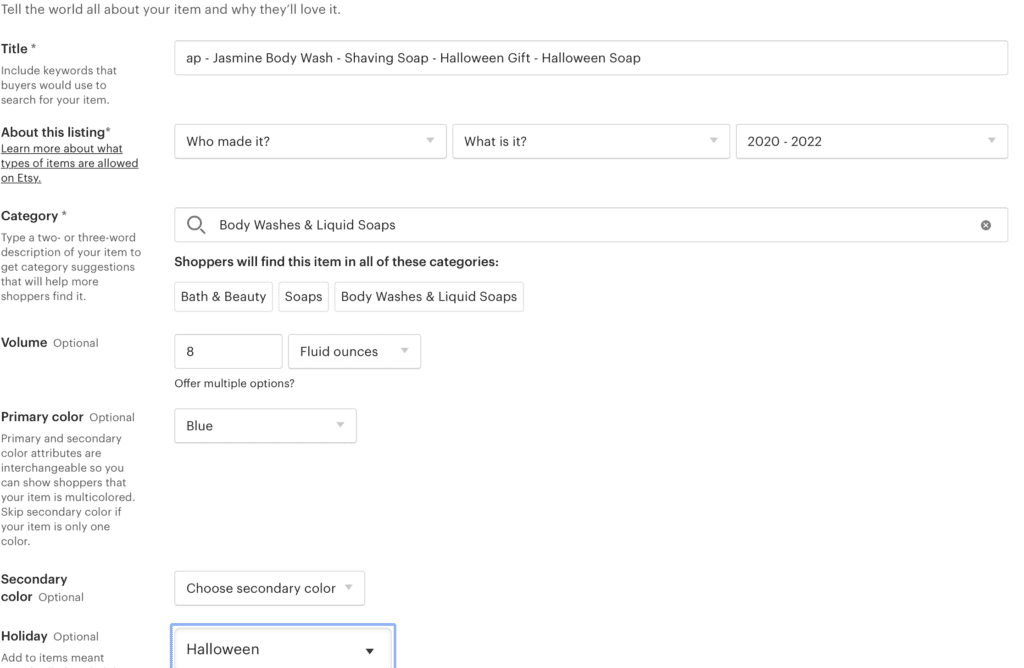 Next comes the product description.
I'm not going to repeat the title, but I will sprinkle in the keywords naturally. Remember humans are reading this and you don't want to look like spam.
Why do I think this? Well, when you check promoted listings, you'll notice that all the data they pull from are your tags. Also note how it pulls data. Every word in your tags can be combined. Look at the image below. You can add 3 words that don't even go together in one tag box, it does not matter to etsy.
Tags are simply a keyword bank etsy grabs info from.
For example, notice how the word "jasmine" and "shaving" and "halloween" are all in the tags. If someone actually searched for "jasmine shaving halloween soap" Etsy will pull that data from our tags and show our product in search.

I could enter as many words as I can fit one one box and it would only help. Here is where you really can keyword stuff. But a word of caution. Make sure the keywords you use are actually relevant.
If you use keywords that don't apply to your product, Etsy will show your product in search for those keywords. And if too many people do not interact with your product after seeing it in search, Etsy will think your product isn't relevant and will give it a bad score. So then you'll lose ranking even for your really relevant keywords!
Lastly, enter your materials or ingredients.
This too, Etsy can and will use to help buyers find your items if they are searching for it.
And there you see the anatomy of how Etsy ranking works and how to successfully sell on Etsy using the keyword tool, Erank. It's really about being as relevant, truthful and descriptive as possible. Using irrelevant keywords doesn't help you, it hurts!
If you follow this tutorial I can guarantee you will start to rank on Etsy. I wish you much success in your handmade business! If you have any questions or want to request a blog post topic, please feel free to contact me.
---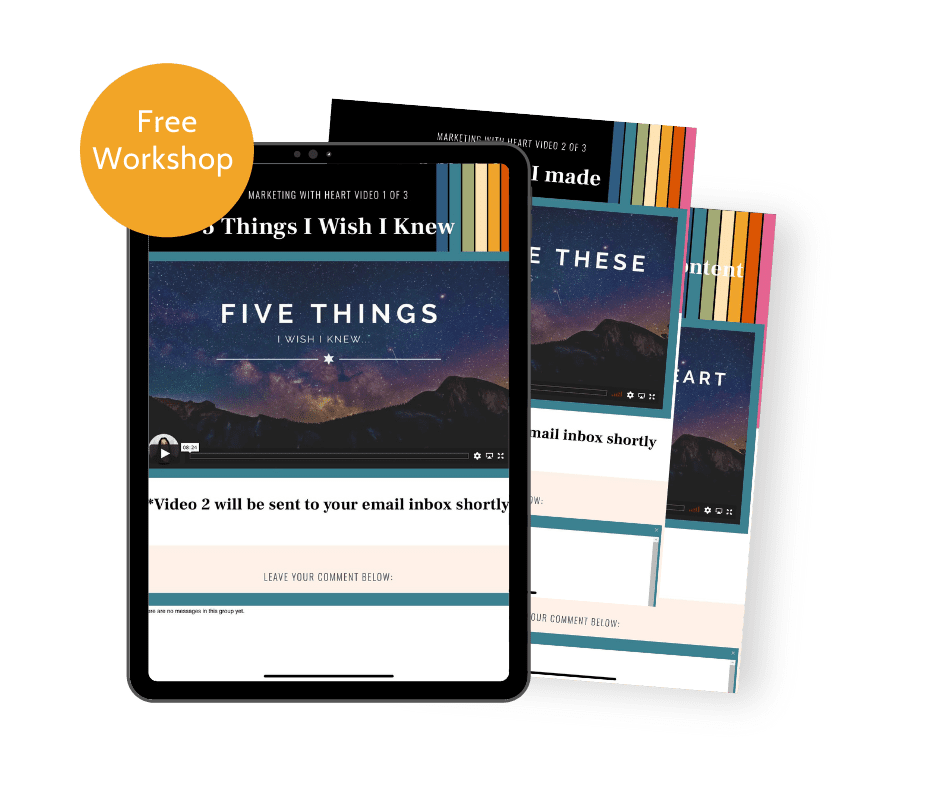 Free Workshop To Grow Your Handmade Business With Email And Social Media
---
---
Latest Posts: