Are you looking for ways to give back to your customers and boost engagement & sales for your handmade craft business and grow your email list? If so, then a giveaway is the perfect solution!
In this blog post, I'll give you some great small business giveaway ideas that are perfect to try out. I'll also provide tips on how to promote your giveaway and increase participation.
Note: This page contains affiliate links, which means that if you click a link and make a purchase, I may receive a small commission at no extra cost to you. I appreciate your support! And you can read my full disclaimer here.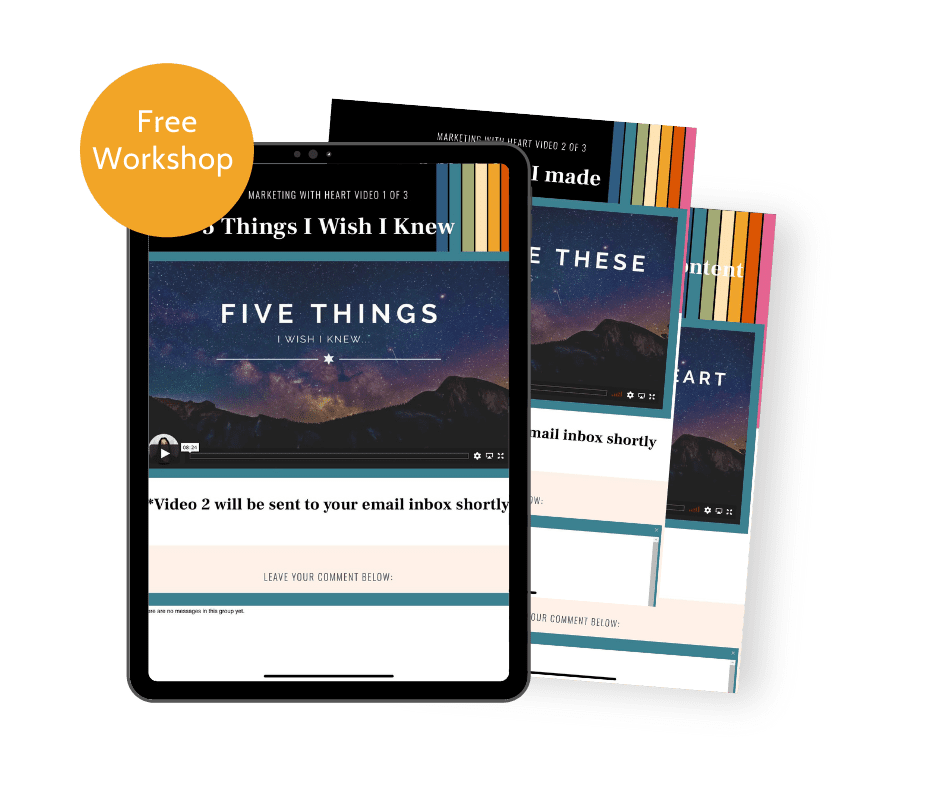 Free Workshop To Grow Your Handmade Business With Email And Social Media
---
So now let's talk about give away ideas for businesses
A gift card or a discount code for 100% off the item of their choosing. I tend to use this one the most, as it's more exciting for the winner. It's also one of the simplest to set up if you're a handmade-to-order type shop like me.
A one-of-a-kind piece you made just for the giveaway. Not only is it ultra rare, but if you make it just for the giveaway and very target market specific, you have the potential to get hundreds of new email subscribers onto your list.
A gift basket filled with a bunch of different things, including your products. Just make sure all the items are relevant! But you can never go wrong with candy ☺️
Collaborate with other handmade sellers in your niche for the ultimate gift basket prize. This will take quite a bit of effort to put together, but will benefit all the shops who participate. Please do note that you must be very clear that when a giveaway participant enters this giveaway, that they will be added to the email list of each and every shop owner. Make sure this is also stated in your GDPR compliance notice. This type of giveaway will result in the most reward for your effort.
Here are the rules for each major platform in regards to promoting giveaways:
Now that we have the legal part covered, let's go over some basic giveaway tips:
Choose a prize that is relevant to your business/target audience. Meaning, if your target audience is yoga moms, make sure your giveaway prize is something they'll actually want.
Make sure the entry requirements are easy to follow and simple to do. The easier it is, the more likely people will be to enter! If it's confusing or you make your people jump through hoops, you might lose their interest.
Use a giveaway tool like King Sumo (what I use), Gleam or Rafflecopter to make selecting a winner easy and fair.
You can get away with hosting and tracking the giveaway all on your own, especially if you're new and don't have the budget for these apps, which are expensive. The cheapest is King Sumo and you can get a lifetime plan, so you aren't stuck with a monthly fee.
If you want to do it all on your own, I have a very simple strategy to do it using just an email list. What you'll want to do is make a brand new list with your email service provider. The one I use is Klaviyo.
Go ahead and get this new list set up, but also make a landing page to go with the list. On the landing page, you'll give a brief description about your giveaway. Make sure you add your GDPR compliance statement and get consent.
You'll also want to make sure you add the legal statements and rules for your giveaway. You'll need to verify the rules for each state – do not skip this part! Some states have some very wacky laws.
(As a side-note, King Sumo handles all this legal stuff for you. #justsaying)
Then just go about promoting your giveaway and direct them to this landing page.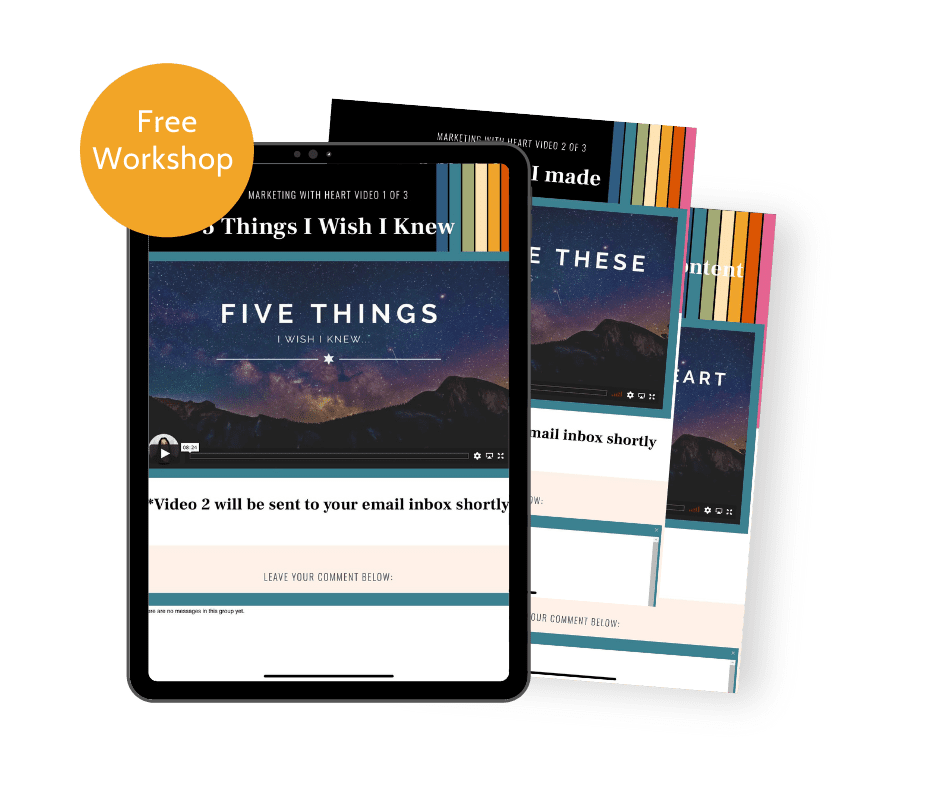 Free Workshop To Grow Your Handmade Business With Email And Social Media
---
Here are a few ways you can promote your giveaway
Share on social media. If you're using instagram and/or Facebook, I'd recommend doing profile posts, reels and stories at least twice while the giveaway is running.
Consider boosting those posts to expand your reach. This is one of the few times I recommend paying to boost a post.
Run an ad on Facebook and Instagram. If your audience targeting is on-point, a good daily budget is about $3-$5.
Don't forget, this giveaway isn't about getting the most number of new subscribers, it's about

reaching the most number of people in your target audience.

You do not want random, irrelevant people joining!
Once the giveaway is over, choose the winner.
You can then send a single email to the winner letting them know they won and how to claim their gift.
You'll also want to send another email to the entire list letting them know that they did not win, but offering them a discount code or a quick flash-sale is a good thing to do as a nice gesture for participating.
You can even have all of this setup as an automated funnel inside of your email service provider. If you're interested in learning more about setting automations like this up, don't be shy! Check out my membership where you get full access to my email marketing course.
So the giveaway is over, now what?
Hopefully you'll have grown your email list with a bunch of new subscribers! So you need to make sure you're nurturing them. The worst thing you could do after running a giveaway is to let your new people get cold.
What do I mean by this? Well, if you don't email them regularly – and by this I mean at least once per week – these people will completely forget who you are.
And if they have forgotten you, they'll have forgotten that they opted into your list to begin with! You do not want this to happen because not only will the likelihood of them unsubscribing go up, but so do the chances of them marking your email as spam.
So you might think…
"But if I email too much, they'll unsubscribe anyways!"
If they unsubscribe, it's actually a great thing. It means they are weeding themselves out of your community. But here is the better part. When you regularly nurture all these new people on your list, most of them will stay!
Don't ever base your email marketing strategy on the few people who unsubscribe. What you should be paying attention to are all the people who stay on your list. Those are your people! Make them feel special, spoil the crap out of them and show them how awesome you are.
I hope you enjoyed learning about how to run a giveaway that is the most beneficial to you and your people. I truly hope you get one going for your business and reap the many rewards that will become of it.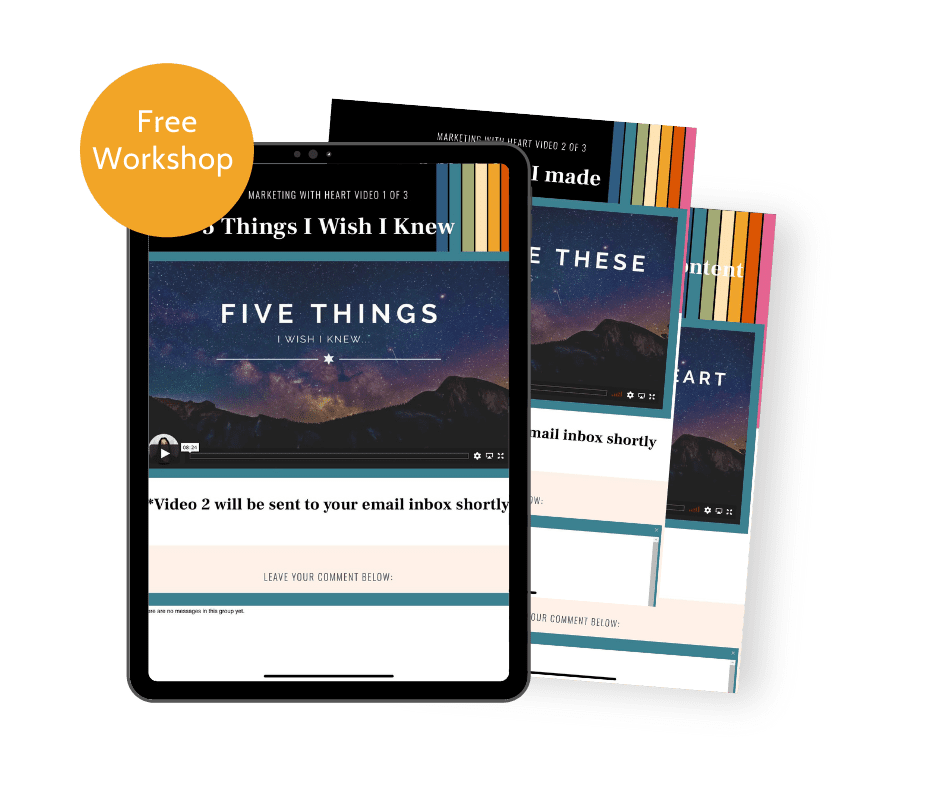 Free Workshop To Grow Your Handmade Business With Email And Social Media
---