Whether you've been selling on Etsy for ages or you're just getting started, chances are you're wondering how to increase sales on Etsy. Otherwise you wouldn't be here, right? Etsy's algorithm has changed many times over the years (and I'd say for the better!), but there are some very crucial things you can do right now to change the algorithm in your favor. Ethically, of course ☺️
And just so we get this out of the way right now, I myself am a physical products based shop on Etsy. I make and sell jewelry, in fact. I mention this because I notice a lot of the information out there is geared more towards printable and POD shops and unfortunately a lot of that advice just doesn't work as well for physical products.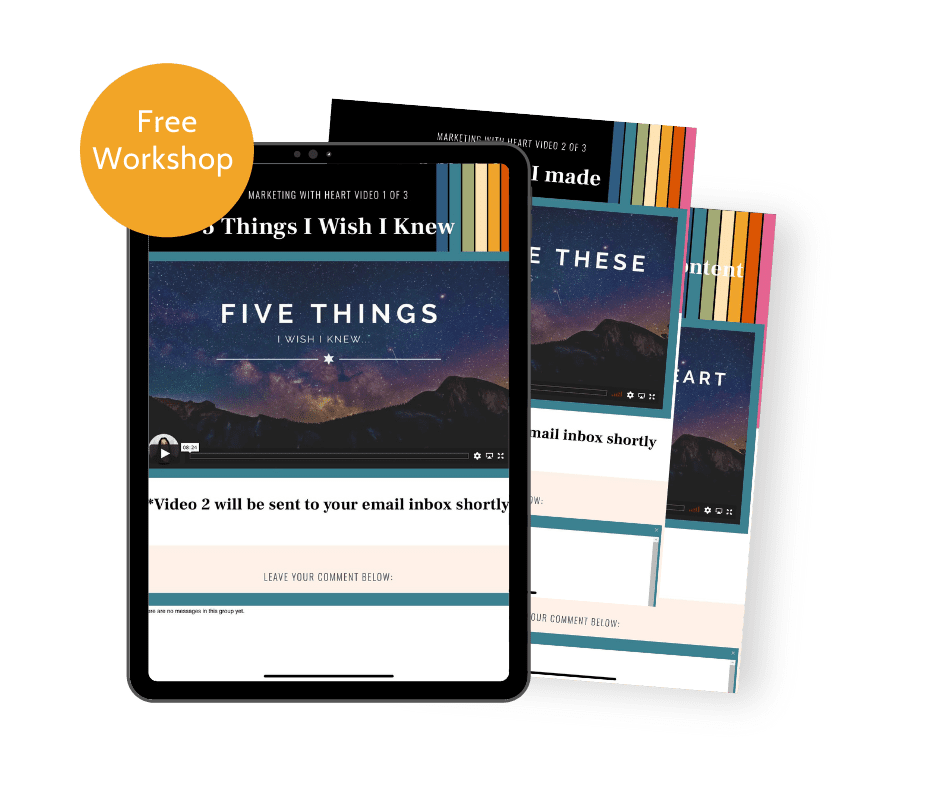 Free Workshop To Grow Your Handmade Business With Email And Social Media
---
Tip One – How to boost Etsy sales
So, if you want to boost Etsy sales, the very first thing you need to hone in on is your target audience. Your niche, your tribe. Your little group of people. Do you know who they are? Do you make your products just for them? If you already know who they are, feel free to skip to the next section 😉
What I mean is, do you have a clearly defined target audience for your products? If you don't, you'll find that a lot of the advice we'll be diving into from here on out won't work as well. It's like trying to run a marathon and not knowing where your starting line is. It's important to know who your target audience is, and make sure that they're the people you want to sell to. Mom and grandma might buy to help support you, but they are not your target market.
For example I make Pagan and Viking jewelry. My jewelry (typically) will only appeal to Pagan people who are also into Vikings and Norse Mythology. I do not make jewelry for the average person. So the question to ask is:
Do I just make jewelry?
The answer is a big FAT no. I make Pagan jewelry for Pagan people. That's my tribe. Now who do you make your products for?
If you don't know, take a step back from your product and question if there is a theme or style to it. If you have a social media following (and you've grown organically), take a look at your followers and see if you notice any similarities between your followers. What kind of person likes your products? That's who your target audience is!
And this is who ALL of your marketing and branding should be for.
Tip Two – Create a strong brand identity: make sure your shop and products stand out
In order to be successful on Etsy, it's important to create a strong brand identity. This makes sure your shop and products stand out from the competition. You can do this by using unique branding elements that appeal to your target audience such as colors, fonts, graphics and your photography style.
Additionally, be sure to create a memorable and catchy name for your store. By taking the time to focus on your branding, you'll be able to attract more customers and boost your Etsy sales because you'll not only look professional to potential customers, but because you've branded just for them, they can't help but be like a moth to a flame with your shop.
Do not take this part lightly! This is in fact one of the most important ways to boost your sales and grow your Etsy shop.
The impact branding can have on your handmade business is astronomical. It's why Tiffany's can sell a sterling silver paper clip for $50 and I can't 😂
When you have a strong brand, you can charge a premium price for your handmade products. And not only this, but if you've targeted your market well enough, your potential customers can't wait to throw their money at you. Think I'm kidding?
I bet you wouldn't have even considered paying $700+ for that snazzy smartphone in your hand were it not for the branding and marketing campaign. And so too this applies to your Etsy shop.
Tip Three for boosting Etsy sales: Use high quality photos
When you're selling on Etsy, it's so important to use high-quality photos. They'll help your items stand out from the competition, and they'll help people trust that you're a credible seller.
Look, I know we all start somewhere and with zero skills. Most people have no photography skills. But you need to get them! And if you simply can't, then you might want to consider hiring this part out.
I cannot stress enough how important having great photos is. This is your one and only shot at getting someone to click-through to your listing when they find you in Etsy search. It's so important that the first impression is a good one.
Take a look at your competitors' photos. If yours aren't as good or better, then you've got some work to do.
And this next part you're not going to like me very much for saying, but I'm going to say it. While your phone is good for some pictures, nothing compares to shooting photos with a 50mm lens in RAW using a DSLR camera. This will cost you about $400-$600.
This is a worthy business expense especially if you're serious about growing your Etsy shop.
Here are a few tips for taking great photos:
1. Using good, natural light right near a window is always best. Get yourself a couple of white poster boards to reflect or block light. Never take photos in direct sunlight.
2. Use a tripod for stability. This will help keep your photos from being blurry or pixelated.
3. Edit your photos using software like Lightroom.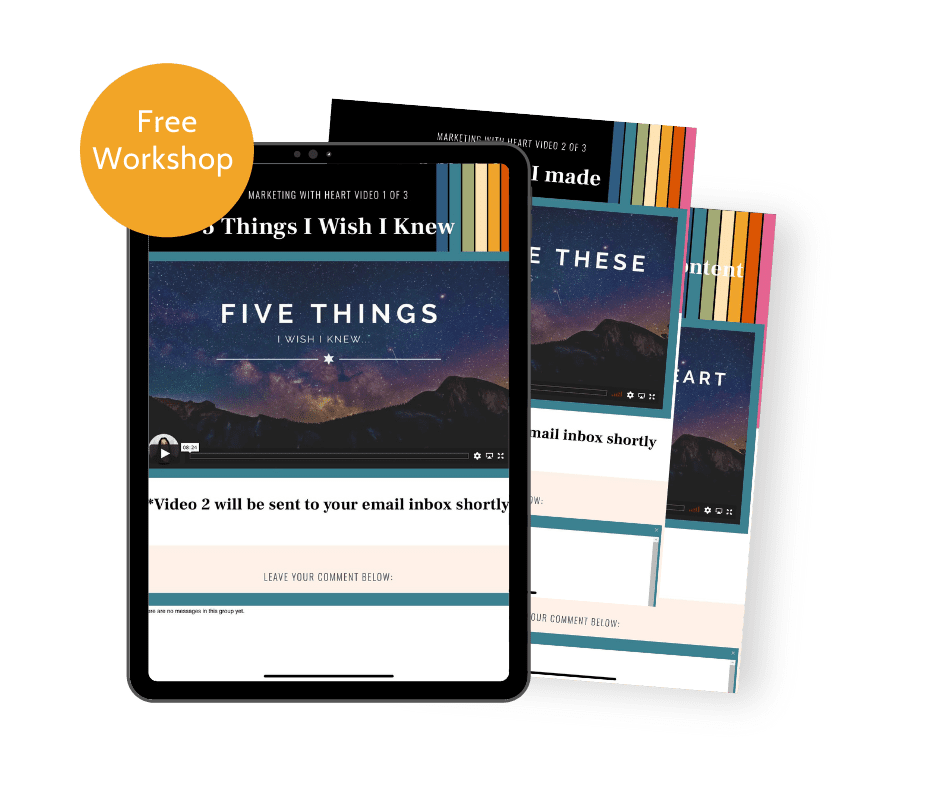 Free Workshop To Grow Your Handmade Business With Email And Social Media
---
Tip Four: Research Your Competition
In order to be successful in any business, it's important to do your research. This includes researching your competition. By taking the time to learn what they are doing, you can develop a plan to differentiate yourself and stand out from the crowd.
There are a few key things you should focus on when researching your competition. First, look at their Etsy shop, their product keywords, photography style, their website if they have one and social media pages. What kind of content are they publishing? How is their website designed? What kind of tone do their social media posts have?
Next, take a look at their products. What do they offer that you don't? How are their prices compared to yours? What are their strengths and weaknesses?
Finally, consider who your target audience is. Who does your competition appeal to? Are there any segments of the market that you can target that your competition is not reaching?
Where are your competitors weak and where are they strong? If you can, make their weaknesses your strengths and this will help your business stand out from the crowd.
Tip Five: Write Great Etsy Product Descriptions
A well-written description can make the difference between a sale and no sale. Here are six tips to help you write great descriptions for your Etsy products:
1. Your headline is the first thing potential buyers will see, so make it catchy! The goal is to intrigue buyers enough that they will want to read more about your product.
2. Describe the product in detail, using specific adjectives to help buyers visualize what they're buying. For example, if you're selling a scarf, describe the color, the fabric, and the style.
3. Tell a story about the product. Use descriptive words to paint a picture in your buyers minds. For example, if you're selling a scarf, use words such as soft or beautiful.
4. Describe the product's purpose. Use words that describe how you use the product and how it will benefit your buyers. For example, back to the scarf, describe how it can be used to keep warm in the winter and cool in the summer.
5. Explain what's included with the product.
6. Give the product measurements.
Tip Six: Make Use of Etsy SEO & Keywords
To get the most out of your Etsy shop, it's important to use SEO (which is short for search engine optimization) techniques. Here are five tips for doing just that:
Never ever, under any circumstances, guess your keywords!
Use a tool like Erank or marmalead. If you're unable to do that, use the Etsy search bar. To do this, just enter a keyword that describes your product and see what Etsy shows in the drop down. This is the least effective way to do research, though. And it's one I do not recommend.
Use relevant keywords in your shop announcements. This is basically your meta-description in google. A meta description is the short blurb just below the page title in google.
Include keywords in your item titles and tags. No need to repeat, unless you can't get around it. And remember, no keyword stuffing!
Use keywords in your product descriptions. Etsy announced recently that it's now using keywords found in your descriptions to help you rank in search. Again, I truly emphasize that you should not be keyword stuffing.
Anytime you use keywords, make it natural. And by that I mean you should add them into what you've already written – this way it looks more natural and you can edit if needed.
5. This last tip is just to let you know that I have an entire post about SEO here, which I recommend if you want a deep-dive into learning and implementing Etsy SEO.
There are many different social media platforms that you can use, including TikTok, Facebook, Twitter, Instagram, and Pinterest. Each platform has its own unique features that can be used to promote your shop.
For example, on Facebook you can create a business page and post updates about your shop, and on Twitter you can tweet about your products and include links to your Etsy shop. You can also use hashtags on Instagram and Pinterest to help people find your shop.
By using social media to promote your Etsy shop, you can reach a larger audience and increase traffic to your shop.
My best advice to you is to find what you like and what works for you. Most gurus out there tell you to be where your customers are. And I can tell you your customers are pretty much everywhere.
You should choose what you like because you're going to be spending a good amount of time with it. If you hate it, it might start affecting how you feel about your handmade business!
I've tried pretty much all the social media networks and I know myself well enough that TikTok is not my jam. But it might be the perfect place for you, so if you haven't already, go ahead and try them all out and see what your favorite is.
Then, once you know what your favorite is, don't worry about the rest. Just focus on the 1-2 platforms that work best for you.
Tip Eight: Using Etsy Filters To Boost Search Ranking
You know when you search for an item on Etsy you're given the option to add filters? Let's say I search for "David the Gnome". I'm shown every single listing on Etsy for that keyword.
I can further segment that down to be even more relevant to me, such as items in USA only. Then add the free shipping or the sale filter. Each time a customer checks the box to one of these filters the search results get smaller and smaller.
This is why I recommend having frequent sales and participating in Etsy site-wide sales so you show up in these filters! If you can manage free shipping, do it! All of these things can help you in search.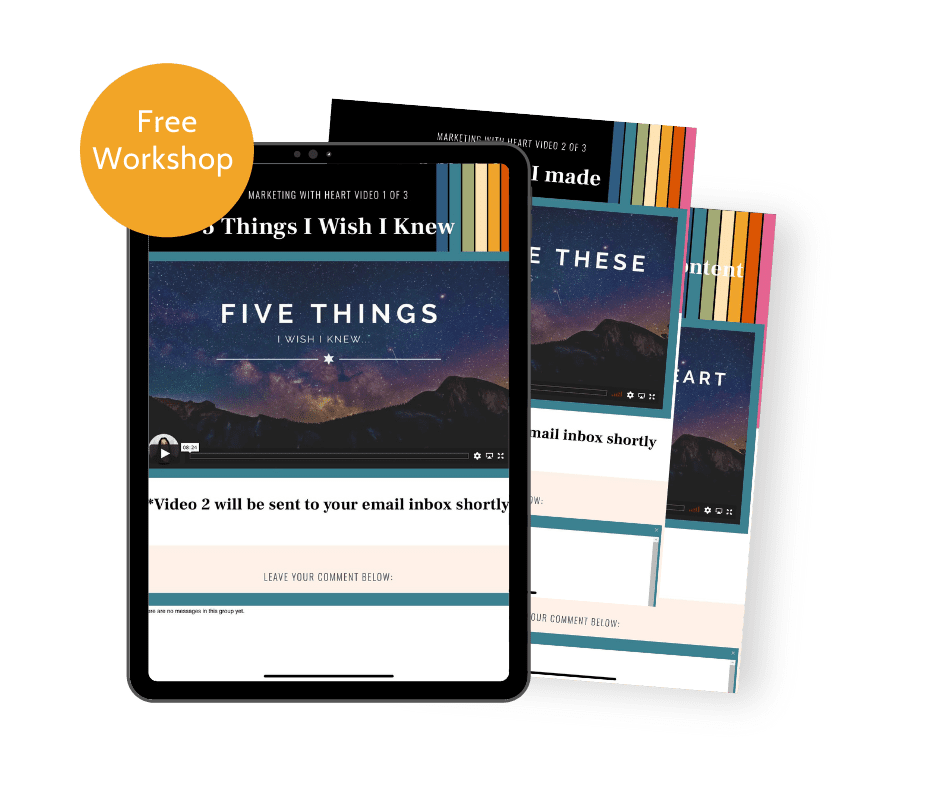 Free Workshop To Grow Your Handmade Business With Email And Social Media
---